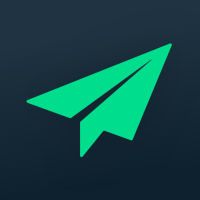 Senior Design Researcher at Invoice2go
Apply to Invoice2go
We are building a great company and a great product at Invoice2go. We will achieve this by placing the customer at the core of our product design process. We believe in making life easier for anyone who uses Invoice2go. We have a strong culture of using analytics and data to drive decisions and want to marry that with qualitative investigation and the why behind our customers behaviour. We will take what we learn and share that across all of Invoice2go to help foster empathy for the people using our software.
Reporting to the Head of Design you will be responsible for researching, understanding, and fostering empathy for the lives and journeys of small business owners from all walks of life. You will organise, facilitate, and share customer activities that will influence decision making across all teams at Invoice2go. You will participate in the product design process to inform the team and provide valuable insights while collaborating on deliverables. You will help build a lean research discipline that informs product design and collects useful information into a comprehensive research library and toolkit. You will bring together cross functional groups to crowd source research and also empower others to run their own qualitative research.
Who we are looking for
Someone with a keen interest in human factors and customer experience
You have a passion for working within a product team that is focussed on excellence
You are hands-on and detailed in your observations and investigations
You will be the greatest advocate for the customer
You can challenge existing assumptions to achieve the best outcome in the product.
You are collaborative and work with an open mind and heart
You hold an honest belief that making life easier for our customers is really important
You have formal training in human factors or a similar field that will underpin your understanding and research of customer behaviour.
What you'll be doing
Customers
Interview customers and integrate new and existing information into a research library
Build a community of customers who collaborate on product design
Grow the customer community through a program of events
Formalise our management of key customer contacts
Product
Organise, facilitate and participate in collaborative design sessions
Work with product management to facilitate information driven design decisions
Advocate for the customer experience in all product design activities
Collaborate with teams at Invoice2go to realise the product vision
Research
Research and document the end-to-end journey for small business owners
Research and document the Invoice2go ecosystem and its intersection with a customer's journey
Research and collect information for all customer segments and industry sectors
Craft a program of regular customer research and validation activities
Build and maintain a library of personas and customer journeys
Company
Share your customer experience knowledge with all teams at Invoice2go
Collaborate with other teams to help realise their customer-centred goals
Educate and train people on your tools, technologies and work practices
What are your opportunities to grow?
Work within a global design team solving problems for a very diverse audience
Our team has a strong focus on leadership and personal growth
Travel between Sydney and Redwood City
About Invoice2go
Invoice2go is the world's top selling invoicing app, but we haven't stopped there. Equipping business owners with the most straightforward way to run a business, Invoice2go brings together all the tools needed to get the job done: From winning jobs, tracking estimates and payments, and offering the ability to pay any way.
We're on a mission to simplify the lives of small business owners around the world so they can focus on what matters most.
Invoice2go was founded in Australia by Chris Strode, a small business owner who came from a family of tradespeople, and wanted to help them streamline their invoicing.
Today, we are backed by $60 million in funding from Accel, Ribbit Capital and OCV Partners, and trusted by business owners across 160 countries to send $24 billion in invoicing every year. The company employs a world-class team from its offices in Redwood City, California and Sydney, Australia.
We're working hard to solve big challenges for the smallest of businesses, and we're always looking for talented people to join our team.
Invoice2go is an equal opportunity employer. In accordance with applicable law, we prohibit discrimination against any applicant or employee based on any legally-recognised basis, including, but not limited to: veteran status, uniformed service member status, race, colour, religion, sex, age (40 and over), pregnancy (including childbirth, lactation and related medical conditions), national origin or ancestry, physical or mental disability, genetic information (including testing and characteristics) or any other consideration protected by federal, state or local law. Our commitment to equal opportunity employment applies to all persons involved in our operations and prohibits unlawful discrimination by any employee, including supervisors and co-workers.
Apply to Invoice2go
More jobs at Invoice2go
About Invoice2go
Office address
73 Miller Street, North Sydney, NSW, 2060
Company size
51-200 people
Founded in
2002