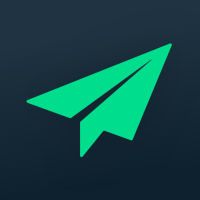 Senior Product Manager - Mobile at Invoice2go
Apply to Invoice2go
The Product team is dedicated to building the best experience for small businesses around the world. We're global, we're mobile first and the market opportunity we have is untapped and uncapped. With the leading mobile invoicing app in the world and over 250,000 customers who invoice over $2B US every month through our apps, Invoice2go needs a Senior Product Manager that is passionate and committed about our customers and who want to operate at this global scale.....all through the lens of mobile. While we operate in cross functional teams and focus on all clients, mobile is such a big part of our acquisition and experience that we need more specific experience within this domain.
Hmm ... what does this specific role need to focus on? An example into one of our tribes.
Why the personalisation tribe?
The opportunity to build more impactful features that makes our customers life easier is the opportunity at hand. We want to increase DAU and MAU engagement by going even deeper on the problem we are solving for our customer today. We've done a good job and have the organic traction to show it however we don't rest on our laurels when an opportunity SO BIG sits right in front of us. We know that our customers needs vary based on who they are and where they are in their own journey. We want to help our customers make the right decisions by providing them with the tools they need to effectively run their business and further get to know their clients.
We're called Invoice2go but the reality is we build software that allows a small business to run in a healthy and effective manner. The persona we build for is diverse and we need to get better at giving them an experience that delights and solves problems for them to be able to find Small Business Freedom!
Who we are looking for
5+ years of direct PM experience with a Software Product, ideally B2C or focused on SMBs.
3+ years of mobile application experience
Proven record of demonstrating core PM skills of: 

Framing the problem: what's the customer problem we want to solve? - We don't build tech for the sake of tech! 
Painting the picture: what are we building? 
Execute: keep the customer in mind as you build the solution 
Always knowing what the metrics are that allow you to measure success 

Love interacting with customers, gathering their feedback and then accurately representing them
Ability to translate to the C suite of the commercial upside and to the teams of 'the why' this is so important
Demonstrated success working with engineering teams
An interest in working in a modern tech startup environment and culture
A natural curiosity for what's next
Someone with experience understanding the niche aspects of building a SaaS product
Mobile - we're a mobile first company and we're running native tech on mobile and have been since day one. You'll bring some 'A' game on delivery a mobile product internationally
Bonus skills
Heavy usage of data to qualify the roadmap and measure success
Running mobile and web experiments and driving change into products based on this
Coding or design and the ability to dive in deep when required
About Invoice2go
Invoice2go is the world's top selling invoicing app, but we haven't stopped there. Equipping business owners with the most straightforward way to run a business, Invoice2go brings together all the tools needed to get the job done: From winning jobs, tracking estimates and payments, and offering the ability to pay any way.
We're on a mission to simplify the lives of small business owners around the world so they can focus on what matters most.
Invoice2go was founded in Australia by Chris Strode, a small business owner who came from a family of tradespeople, and wanted to help them streamline their invoicing.
Today, we are backed by $60 million in funding from Accel, Ribbit Capital and OCV Partners, and trusted by business owners across 160 countries to send $24 billion in invoicing every year. The company employs a world-class team from its offices in Redwood City, California and Sydney, Australia.
We're working hard to solve big challenges for the smallest of businesses, and we're always looking for talented people to join our team.
Invoice2go is an equal opportunity employer. In accordance with applicable law, we prohibit discrimination against any applicant or employee based on any legally-recognised basis, including, but not limited to: veteran status, uniformed service member status, race, colour, religion, sex, age (40 and over), pregnancy (including childbirth, lactation and related medical conditions), national origin or ancestry, physical or mental disability, genetic information (including testing and characteristics) or any other consideration protected by federal, state or local law. Our commitment to equal opportunity employment applies to all persons involved in our operations and prohibits unlawful discrimination by any employee, including supervisors and co-workers.
Apply to Invoice2go
More jobs at Invoice2go
About Invoice2go
Office address
73 Miller Street, North Sydney, NSW, 2060
Company size
51-200 people
Founded in
2002