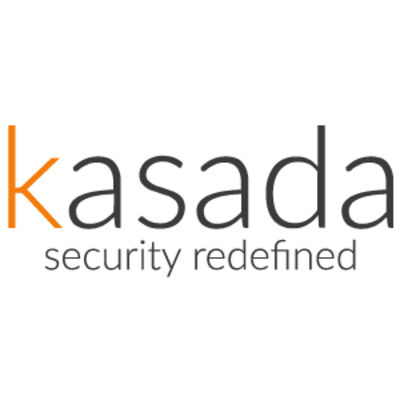 Director of Customer Support at Kasada
Apply to Kasada
Kasada is quickly establishing itself as a global leader in web security. Founded in Australia in 2015, we have forged a reputation fighting malicious automation.
In effectively and efficiently stopping bad bots, we protect against online theft, fraud and service disruption attempts. Our platform, Kasada Polyform, gives customers unrivalled visibility and security of their web applications.
Leading enterprises across verticals, in Australia and North America, are turning to Kasada because the threat of malicious automation is boundary-less and ever-changing. In delivering security and peace of mind, we enable improved business benefits.
Our platform is more than HTTP header filtering and IP rate limiting. We solve difficult problems on a daily basis on a massive scale. That's why we're looking for creative and passionate technologists to join us and help shape the future of web security.
Kasada has attracted $10 million+ from venture capital funds Main Sequence, In-Q-Tel, Reinventure (Westpac) and Our Innovation Fund, angel investors, and the Australian Government's Accelerating Commercialisation Program.
The Director of Customer Support is responsible for leading the group that interfaces with - and provides support to Kasada's customers. The Director of Customer Support sets and monitors the key metrics to run our 24/7/365 worldwide customer support center.
This position has a keen understanding of how to determine staffing needs and the support structure necessary to ensure that Kasada's customers are delighted with our support service. Reporting to the CRO, the Director of Customer Support possesses strong technical/engineering skills, as well as the ability to lead a team with process, projects, technology, and training, coupled with performance management. 
Responsibilities
Provide quality frontline customer support to Customer satisfaction, by ensuring support requests are responded to within SLAs via support desk software
Resolve customer issues, through code/error diagnosis, debugging, validation, and root cause analysis
Engage collaboratively with customer and engineering teams around communication of investigation and resolution of application issues
Work with existing teams and technology to identify common issues; and build proactive capabilities to solve, respond, or have customers self-serve knowledge
Actively participate in building capabilities, documentation, and tools to proactively deal with issues and further enable customer self-service
Monitor queue health and identify ways to proactively address trends
Engage the wider Kasada business to assist in building a best-practice support function globally
Manage the existing Kasada support team
Identify gaps in our existing support capabilities and provide recommendations to bridge them
Coordinates the Management Team in preparing weekly, monthly, and annual operating plans and reviews work plans
Sets and established metrics and goals for Customer Service Department along with individual plans for each Manager.
Prepares annual budget and semi-annual budget re-forecasting
Identify opportunities to improve and measure standards and practices
Organize and facilitate weekly, monthly and quarterly staff meetings covering standards, practices, and financial results
Hire, terminate, counsel, manage Customer Support staff
Work with staff, develop and implement a communication, community awareness and outreach strategy
Follow up on customer interactions
Apply to Kasada
About Kasada
Office address
822 George Street, Chippendale, NSW, 2008
534 Church Street, Cremorne, VIC, 3121
Company size
11-50 people
Founded in
2015