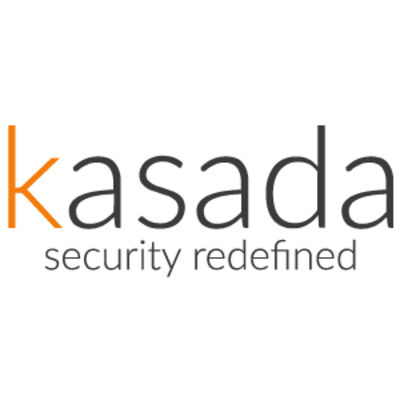 Frontend Tech Lead (Product Portal Team) at Kasada
Apply to Kasada
Kasada is quickly establishing itself as a global leader in web security. Founded in Australia in 2015, we have forged a reputation fighting malicious automation.
In effectively and efficiently stopping bad bots, we protect against online theft, fraud and service disruption attempts. Our platform, Kasada Polyform, gives customers unrivalled visibility and security of their web applications.
Leading enterprises across verticals, in Australia and North America, are turning to Kasada because the threat of malicious automation is boundary-less and ever-changing. In delivering security and peace of mind, we enable improved business benefits.
Our platform is more than HTTP header filtering and IP rate limiting. We solve difficult problems on a daily basis on a massive scale. That's why we're looking for creative and passionate technologists to join us and help shape the future of web security.
Kasada has attracted $10 million+ from venture capital funds Main Sequence, In-Q-Tel, Reinventure (Westpac) and Our Innovation Fund, angel investors, and the Australian Government's Accelerating Commercialisation Program.
Kasada is looking for a Tech Lead for our highly collaborative Product Portal team in Sydney. This team designs and implements Kasada's customer facing Product Portal. This helps customers monitor and analyse traffic, configure behaviour and more.
The role
Implement features to help our customers monitor and understand the type of traffic (good bots, bad bots, humans) that are hitting their web applications.
Collaborate with design, product management, and other engineers in a small team. Be part of every stage of the product life cycle, rather than just a small piece.
Encounter interesting challenges with near real-time data-vis and state-management on the front-end.
Be a mentor: help your teammates grow and learn as engineers. Foster and evolve how our customers interact with our product, both from a technological and product standpoint.
About you
Good knowledge of React, Javascript, HTML, and CSS
You understand that technical execution cannot just be tacked on at the end of the feature design process. You want to be involved in both the planning and execution of features
You care about your and your teammates growth and are looking for opportunities to mentor and be mentored
Clear communication, able to adapt your communication level and style to your audience
You care about a diverse and inclusive environment and are excited about helping us continue to grow ours
Bonus
Experience with automated testing in browsers
Experience with leading or growing a frontend team
Experience with design systems
Knowledge of UX fundamentals
Join our team
You get to work on fun, interesting problems, impacting the security landscape of the entire Internet
Join a close-knit team that wants you learn and grow your skillset
Be part of an Australian web security vendor that is gaining an international reputation
Each team has a training budget, designed to help you invest in your learning and development
Competitive salary and opportunity to join employee equity plan
Flexible work arrangements, including flexible hours and ability to work remotely
Apply to Kasada
About Kasada
Office address
822 George Street, Chippendale, NSW, 2008
534 Church Street, Cremorne, VIC, 3121
Company size
11-50 people
Founded in
2015