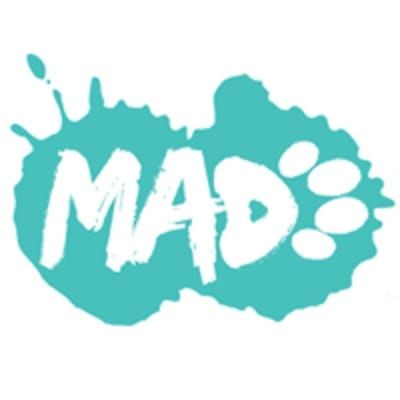 Marketing Intern at Mad Paws
Apply to Mad Paws
With 25 million pets and counting, Australians love their pets and leaving them while on holiday, at work or even during the day can be stressful for both animals and their humans! Mad Paws takes away that stress, allowing pet owners to search for nearby sitters and find someone who really cares to look after their best friend when they can't.


Lead by Co-Founder and CEO Alexis, the Mad Paws Pack is made up of a talented and passionate team working towards creating the largest pet community in Australia. We work hard but also play hard, making sure never to take ourselves too seriously and enjoy every minute of this exciting adventure.


Position


The internship will run for 3 months, 3-5 days per week, depending on your availability. Together with our Head of Marketing and experienced Marketing team, you will be working alongside our Operations, Product and Technology teams, learning from them, helping them and undertaking new initiatives.


Who you are


We love your enthusiasm to learn and desire to evolve thinking and practises. We want someone who will add to the team and culture who is:


A creative self starter who is comfortable with both taking initiative and collaboration;
Ability to meet deadlines in a fast-paced environment;
Very strong written and verbal communication skills;
Tech savvy with experience in Photoshop a bonus;
People focused: you want to get to know our users as good as possible so that your marketing efforts are informative and adding value to the Mad Paws services by giving our community members what they need at the right time and the right place; great team player;
Eager to constantly improve yourself; we constantly need to find better ways to do things;
Analytical: you love data;
A pet lover! This will help you understand our users better
Who you'll become


We want our internships to be a holistic experience, learning new techniques, building your skills as well as giving you the opportunity to collaborate with the team and share you ideas adding value to the growth of the company. To further your skills and knowledge development, you will spend your days doing things like:
Testing current marketing channels that can be further optimised, channels we want to explore and bringing ideas of innovative channels that we may not have even thought about;
Coordinating content for social media including Facebook, Instagram, Twitter and Linkedin and assisting with streamlining company accounts;
Contributing to increasing company presence on social media channels by following, unfollowing and interacting with our followers;
Creating and developing demand and lead generation activities, conversion programs and marketing campaigns that provide measurable improvement for top-line and bottom-line growth and meet monthly and yearly goals;
Collaborating on PPC, SEO, paid social, display advertising, retargeting, email marketing, customer engagement and content strategies;
Optimising landing pages, sales funnels and viral features;

Assisting in R&D and creating a comprehensive Demand Generation Plan for short and long-term profitable growth;

Aggressively reviewing and market trends through all available resources, including direct customer contact, competitive analysis, participation in industry conferences/expos/trade shows, etc


But wait, there's more!


At Mad Paws, our customers are the heart but our Pack is the soul. We want to make sure you have a great experience every day, learning and developing while having a kick-ass time!


Bring your fur-baby to work or cuddle our resident pups – warm, fuzzy feelings all day!
Before starting, enjoy the flexibility to discuss with your team lead to set your ongoing weekly schedule – we want to know what works for you.
Work with your team lead to set personal and professional L&D goals, making this experience valuable for both you and Mad Paws.
Celebrate the Pack Mentality with invested support at work and team building activities.
Too much swag is never enough so you will be welcomed with a Mad Paws new starter pack as well as all of the coffee and cuddles from office dogs you can imagine!
We're super excited to receive your applications and we can't wait to meet you!


Please e-mail your CV and motivation letter to Karim (Head of Marketing) via teammarketing@madpaws.com.au 
Apply to Mad Paws
About Mad Paws
Office address
55 Pyrmont Bridge Road, Pyrmont, NSW, 2009
Company size
51-200 people
Founded in
2014