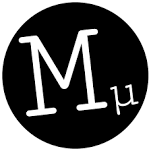 Senior Systems DVT Engineer at Morse Micro
Apply to Morse Micro
Morse Micro is seeking a Senior Systems DVT Engineer.  Do you have a passion for testing Wireless chips at the PHY layer? Do you thrive while scale testing millions of devices starting from just tens of them?


Would you like to be instrumental in building Morse Micro's next generation Wi-Fi chips that will enable a new generation of Internet of Things (IoT) devices? Then join Australia's fastest growing semiconductor startup. You'll work with the team that invented Wi-Fi 20 years ago, and work together to shape the future of Wi-Fi for IoT.
As Morse Micro's Senior Systems DVT Engineer, you will be developing PHY test software, for the characterisation of the world's first single chip 802.11ah solution in various form factors, including reference designs, modules and customer boards. You will be responsible for building confidence on the performance of our chip and boards, across PVT and various other criteria from a PHY perspective. You will also be responsible to test our solutions from a regulatory perspective. Overall, you will be responsible for the Device Verification Test to help us scale from lab to mass production. 


Starting date for this role would be as soon as possible.


Responsibilities include


Characterise PHY performance from Lab to Production
Support Systems, Board and RF teams for various test requirements
Coordinate all lab activities of test by optimal purchase, deployment and usage of various equipment
Coordinate all customer hardware deliverables by applying quality control 
Support both in-house as well as external manufacturing test requirements by usage of optimum equipment and test methodologies 

Essential skills (You must have these skills)


5+ years of DVT experience for wireless chips such as WLAN, Bluetooth, Cellular, etc
Experience with testing chips for wireless regulatory conformance
Expert in using Python, C/C++ for test framework development
Expert in SCPI and other instrument control standards
Expert in test result handling and data analysis
Very good knowledge of WLAN PHY
Working knowledge of networking layers 
Experience in multi-DUT testing for lab as well as production floors
Initial Failure analysis
Bonus skills (Desired skills, but not essential)


Experience in Software Verification and Test
Experience in WiFi Certification

Who we are


Morse Micro is a fabless semiconductor company building Wi-Fi HaLow (802.11ah) chips for the Internet of Things (IoT). We are a team of wireless experts that love to innovate and invent. Together, we are building the world's lowest power Wi-Fi technology that will enable billions of IoT devices to connect securely to the internet. Today we are a team of forty-one based in Sydney & Picton (Australia), Irvine & Boston (USA) and Hangzhou (China).


What we offer


Competitive salary + excellent stock option package
Potential to sponsor a work visa for the right candidate
Healthy work environment with sit/stand desks and large screens
Office perks such as stocked drinks fridge, snack bar and barista coffee
Newly fitted-out offices, with a relaxed, friendly work environment
To apply submit your CV and cover letter and tell us why you would be a stand-out applicant for the role of Senior Systems DVT Engineer at Morse Micro.
Apply to Morse Micro
About Morse Micro
Office address
63 Foveaux Street, Surry Hills, NSW, 2010
Company size
11-50 people
Founded in
2016