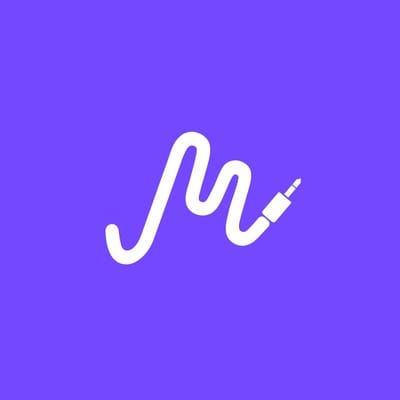 Lead Developer at Muso
Job Description
Melbourne, VIC · Full Time · Engineering Manager
Apply to Muso
At Muso, we're creating a better local live music industry for artists. We're the game changing app connecting artists who want to play gigs, with venues and events who want to book artists.


We want more live music. In more places. For more people. It's simple - we want to create a world where live music is everywhere, in every bar, every house party and a part of every celebration.


We've seen the music industry evolve towards a theme of self-management and efficient technology. As an artist you can now promote yourself and distribute your own music all from your phone. And still, live music and getting gigs hasn't moved on. Muso wants to change that.


We streamline the entire booking process using familiar and good-looking tech. We make it easy to book artists, and because of that we're seeing venues from bars to cafes to restaurants all start doing live music. We already have 600 gigs on our system and its growing rapidly. It's epic.


Muso is tech half start-up, half music industry. We fuse growth mentality with the nuances of the industry and because of that, we work with the smartest people on both sides.


The role


We are looking for an innovator and a leader to take our current stack and build the future of Muso. Until now we've partnered with a local software company to build our backend and apps. We've recently had the code looked over by one of our advisors (an ex-CTO and current founder of a growing start-up) and it's in a really good spot. We're looking to decrease the iteration time by building out our own team to first work with the offshore team, then slowly bring it in house.


You will be one of the first developers to join Muso and thus will be a defining member and decision maker with the evolution of the stack. You will also be involved and responsible for hiring the remainder of the Muso dev team.


We are looking for an experienced developer who wants to own something and create a piece of technology that is encouraging positive change. You'll be building a piece of tech that is revolutionising an industry and you'll be sitting at the helm of a brand-new engineering team.


We're looking for creative problem solvers and thought provokers. Inherent learners who are always bringing new insights to work.


You will work closely with the product team to make decisions for the future of Muso every single day. You will be involved in developing new product features and integrations. Your ideas will be realised and your vision will help define who we are. We are looking for a leader who is not afraid to get their hands dirty and do the work that needs to be done.


Your skills


Full stack experience.
PHP, HTML CSS, SQL & JavaScript experience.
Experience working with and leading a team.
Creative problem-solving ability.
Innovative mindset, always learning.
Deep architectural understanding of web applications.
A great understanding of best practices and techniques regarding web scalability, performance, and security
What you'll get


Access to exclusive industry events (start-up and music industry).
A job that will take you to amazing live music events every week.
The bragging rights to say that "you did that".
Experience in growing a start-up from its first users.
The opportunity to define a team and its culture.
The opportunity to build something from the ground up.
Competitive salary and meaningful equity.
The team


Up until this point Muso has been the birth child of it's co-founders: Alan, Jeremiah, Brandon. We are non-conventional, quick movers who see challenges as opportunities and the status quo as the past. We operate in autonomy and prefer empowerment over micromanagement. We are a team of leaders who respect each other's boundaries and come together in a one-team-one-dream kind of way. We make decisions quickly we execute those decisions quicker and then we slow down to analyse the impact. Then we do it again.
Apply to Muso
About Muso
Office address
Company size
1-10 people
Founded in
2018