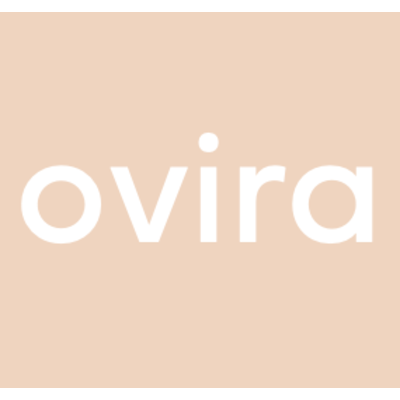 Graphic Designer at Ovira
Apply to Ovira
At Ovira our purpose is simple: to end the monthly suffering of women everywhere. 
We believe periods should only end sentences, not life. 
We are in the final stages of manufacturing and about to launch our product; a small non-invasive device that instantly stops period pain. And yes, she really works.
We are looking for a talented Graphic Designer to join our Melbourne team to support brand and marketing initiatives. We're looking for someone with strong design skills who can move fluidly between a variety of media - web, print, OOH and experiential.
The ideal fit for Ovira will be someone with fresh, creative ideas that has the ability to think and move quickly. We want an out-of-the-box thinker who is constantly seeking inspiration and innovation and can use lightbulb moments to really push creative boundaries.
This is a rare opportunity to help an early-stage, mission-driven company grow.
The role
Produce creative graphic content to meet daily deadlines across print and digital that includes social ads, display ads, email designs, and a range of print campaigns.
Work with the Marketing team to produce web content, promotional material, marketing collateral, events, creative concepts, strong brand campaigns.
Liaise with suppliers for the procurement, production, and delivery of materials.
Develop and maintain graphic and brand standards for Ovira.
Winning factors
A portfolio that features a strong mix of branding, typographic, & self-initiated work
High-proficiency using Adobe Creative Suite (primarily Photoshop and Illustrator)
Understands how to take a creative concept through to design stage
Sound experience working from brief to execution across multiple mediums
Solid understanding of production processes for print and digital
Strong awareness of technology and digital trends
Ability to work in a team as well as autonomously
Great attention to detail and problem-solving skills
Excellent communication skills
Ability to work under pressure and within required deadlines
Capabilities we look for
The customer is at the heart of decisions
Acts with honesty, integrity and ethics in everything they do
Brings good vibes to the people around them
Relentless focus on the end game
Delivers with an entrepreneurial mindset
Leads with empathy 
Naturally curious
Thinks forward, reflects back
Ambitious but never arrogant
Creates success proactively
Please include your CV, a brief cover letter and current portfolio.
Apply to Ovira
About Ovira
Office address
Company size
1-10 people
Founded in
2019