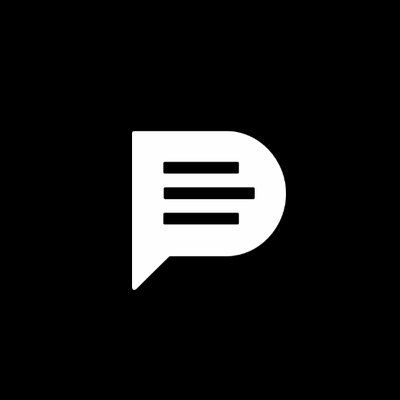 Onboarding Customer Support Specialist at Podium
Podium is an Interaction Management platform that makes it simple for local businesses to conveniently connect with leads, customers, and their team. Our work streamlining this process for local business has awarded us recognition on top industry lists, such as Forbes' Next Billion Dollar Startups, Forbes' Cloud 100, the Inc. 5000 (#13), and Fast Company's World's Most Innovative Companies — in the last year alone. For more about our product, watch this video. Podium has a positive, diverse, and supportive culture - we look for people who are curious, innovative, and work to be a little better every single day. In our work together we embody our values to be a founder, murder drama and enjoy the ride.
What you will do
You will be the first line of contact between Podium and our clients, working directly with the Product and Engineering teams to provide critical feedback from customers and make informed product decisions.
Ensure the role of a product expert to the clients and reputation of the company.
Develop smarter, creative solutions to make our customer experience unique and one that our users never forget. Focus and contribute to delight them
Your analytical skills are critical as you respond to clients (including Fortune 500 employees and small business owners) via phone, email, or chat.
Be the face of Podium for the initial stages of a customer's setup, setting the stage for an exceptional customer experience for time to come
Ensuring all customers complete the required technical setup efficiently and in a timely manner
Partner with respective CSM and AE to nurture the customer relationship
 Spearhead, create and own full project implementation plan per each customer you onboard
 Conduct workflow conversations to advise optimal structure and workflow per each customer and team
Training and educating customers on how to effectively utilise Podium
Surface onboarding blockers and trends to the Product team to improve overall set up and onboarding experience
Be a product expert and understand all optimal workflow set ups


What you should have
Help company-build through innovations that transform our business, and its products, pushing it to the next level.
Demonstrated experience in dedicatedly improving upon a current process or making it more efficient
Ambitious examples of when you have influenced clients for the better
Ability to communicate and teach complicated concepts.
Detail-orientation with an ability to prioritise and meet deadlines.
Able to work in a fast-paced environment


What we hope you have
At least 1 years of experience in Onboarding, Implementation, Customer Success or Product/Customer Support at a SaaS company
Deep knowledge of SaaS products and services
Proven track record of managing multiple concurrent projects with varying complexity levels
Basic experience with HTML, CSS, and/or JS
Hard-working self-starter capable of concurrently running multiple projects in a dynamic environment.
Thrives helping solve critical problems for customers ranging from small business owners to corporate executives. You will be doing this mainly via phone, email, and live chat.


How you will stand out
Interest in Software-as-a-Service (SaaS)/technology
You are familiar with basic web technologies such as HTML, CSS, and JavaScript
Data management comes easy to you. You can work with and manipulate large data sets in common tools such as Excel or Google Sheets


Benefits
Open and transparent culture
Awesome opportunities for career growth
600 AUD monthly healthcare reimbursement
Swag


Podium is an equal opportunity employer. Podium provides equal employment opportunities (EEO) to all employees and applicants for employment without regard to race, colour, religion, gender, national origin, sexual orientation, gender identity or expression, age, disability, genetic information, marital status or veteran status.
Apply to Podium
More jobs at Podium
About Podium
Office address
222 Exhibition Street, Melbourne, VIC, 3000
Company size
501-1000 people
Founded in
2014