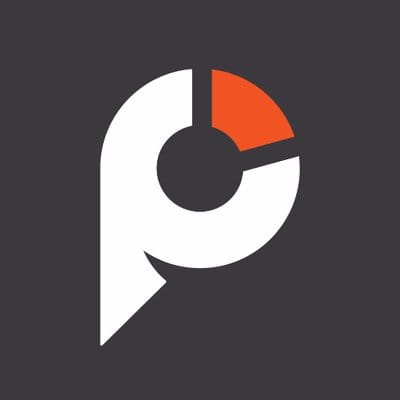 Job Description
$100k in Chippendale, NSW · Full Time · Human Resources
Apply to Practice Ignition
Practice Ignition is an industry leading fintech startup driving innovation for our customers through our proposal & payments tools and going through rapid, continuous growth. The software provides a platform that onboards, manages, communicates, bills and provides client insights for the professional services industry. We're currently focusing on the accounting sector and due to our success, we're now looking for talented, innovative people to join our team.


As a newly created position, this role provides a huge opportunity to shape and deliver the people strategy for the company as we continue through rapid growth. You will collaborate with business managers to define and execute key people related initiatives to support our people and drive excellence. You will be scaling Practice Ignition's team. You'll be passionate about hiring the best talent to join the team, have a great understanding of organisational structure and equip our senior leadership team with your playbook to find the best talent whilst retaining Practice Ignition's culture and values.


Responsibilities and duties


Build a roadmap of all hiring related priorities 
General employee relations (coaching and mentoring, conflict, performance management and resolution) 
Take ownership of the communication and rollout of updated or new people programmes and policies (compensation, benefits, development initiatives etc.) 
Help to plan and prioritise our people roadmap, lead talent management and succession planning 
Draw on feedback and data to drive and enhance the culture and performance across the business 
Work closely with the founders and senior leadership team to understand core business objectives, ensuring we have supporting processes in place 
Supporting our senior leadership team with scaling their team 
Responsible for day to day regulatory compliance relating to employee management 
Lead employee onboarding and offboarding initiatives, maintain employee data and reporting

Tools 


Slack, Google Apps, Mode (reporting), Confluence & Jira, Zoom, open to suggested HRIS
Qualifications and skills


3+ years experience in a comparable HR generalist or HR Business Partner role, ideally in a fast growing SaaS company 
Proven experience in scaling teams 
You're obsessed with finding great people, developing people and processes 
Tenacity and the ability to create from scratch is imperative 
Comfort with ambiguity and the ability to collaborate across multiple areas of the business (globally) 
Data driven with experience in both quantitative and qualitative data tracking to measure impact 
Strong understanding of HR initiatives including compliance, compensation, leadership development and performance management 
Experience in talent mapping, interviewing and pipeline management >Understanding of key employment laws across Australia, New Zealand, United States, Canada and the UK will be viewed favourably

We've got a flexible work from home arrangement. We're looking for intelligent, proactive team members that can take ownership, articulate their point of view and support their opinions with a well researched and knowledgeable stance.


Why Practice Ignition?

We're a global company that leverages technology to communicate and collaborate with. Some of the tools you'd be using daily are Zapier, Slack, Zoom, Loom, Client Success, Google Work, Atlassian, Intercom. We're a team of innovative, curious and talented people who enjoy ping pong, bikes and good tunes with their co-workers. At the end of the day, all we ask is for people to join our team who have a sense of humour, and the ability to focus yet still have a laugh in high pressure situations. Onwards and Upwards is our motto through and through.
Apply to Practice Ignition
More jobs at Practice Ignition
About Practice Ignition
Office address
37 Shepherd Street, Chippendale, NSW, 2008
Brisbane, QLD, 4000
Company size
11-50 people
Founded in
2011