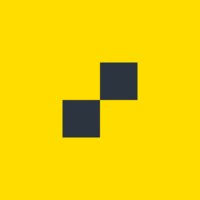 Customer Success Engineer at Propeller Aero
Apply to Propeller Aero
Construction. Waste management. Aggregates. These industries are dirty, dangerous, and often overlooked by a world obsessed with sexy new technology, social networks, and shiny devices running the latest apps.


But without construction, you'd have no place to live or work. Without aggregates, say goodbye to your roads and sidewalks. And landfills? You get it.
Propeller
sees opportunity in these vital industries. Opportunity to change how the world gets built, make extracting resources safer and more efficient, and ensure waste is handled in the most environmentally friendly way.
We give the people building our civilisation the power to track, map, and measure everything they do. We close the information gap between a physical worksite and the people who manage it.
If you love the idea of working for a company that codes a latte-delivery app or builds an expensive smart water bottle, do not apply for this job.
But if this huge opportunity piques your interest or, better yet, you're excited about smart software and hardware solutions that solve problems for honest, hard working people —Propeller is the place for you.
We're fascinated with solving hard problems in uncharted territories. Everyone is empowered to approach, own, and solve problems creatively. We're 100% about impact and 0% about ego.
We treat each other in a way that means people love coming to work. We listen and we own our mistakes. We really like making each other laugh. We embrace and inspire change. We are transparent, respectful, and fair. Want to know what our team actually says about us? Check out our
Glassdoor
reviews.
Your mission
As our Customer Success Engineer, you'll make sure all of our customers are collecting the best possible survey data, getting maximum value from it and addicted to the Propeller software platform. You will manage a dedicated book of accounts and deliver superior service across the customer lifecycle to ensure customer satisfaction, identify up-sell and expansion opportunities and prevent customer churn.
You will be directly responsible for ensuring that your customers - whether they're in the construction, mining, aggregate or landfill industries - are successful in achieving their desired outcomes and continually realising value from Propeller's hardware and software solutions. This role will be based out of our Surry Hills office, with occasional customer-related travel. This is not a remote position.
To do this you'll be
Supporting your customers across each phase of the customer lifecycle, from post-sale introductions, kicking-off the relationship, onboarding and training, using the platform to measure and analyse survey data across multiple worksites and projects, renewal and expansion.
Onboarding and training new customers to ensure they have everything they need to be successful. This includes: getting the customer ready for their first flight, educating them about the correct way to capture survey data with their drone, ensuring they understand how to correctly place ground control points for increased and unparalleled accuracy, walking through the visualised survey data in the form of 3D maps, helping them use the platform to take site and stockpile measurements, and educating them about how they can use their data to report on site progress
Partnering with the Tech Support team on any hardware-related issues that your customers are experiencing.
Responsible for maintaining net negative ARR churn within your accounts and working closely with the Account Management team on renewals.
Working closely with our Product and Engineering teams to make sure customers' needs and wants are communicated internally in the form of new feature requests and identifying bugs or edge cases.
Participating in Customer Success team meetings, contributing to quarterly team goals and supporting projects to improve team efficiency and scale as part of creating, refining and improving Customer Success processes and documentation.
Collaborating with Sales to ensure successful hand-offs as part of the post-sales process, and to identify up-sell and expansion opportunities during the lifecycle of the account.
Keeping your industry and technical knowledge current so that you can best support your customers and any future product launches that impact the customer experience.
About you
You have at least 2 years of experience managing a dedicated book of customer accounts at a SaaS company, with a proven track record of delivering exceptional service and preventing customer churn.
Knowledge of how to use customer success tools and software to prioritise your time, track account-related activities, manage customers across lifecycle phases and escalate potential churn risks.
Balance reactive problem-solving with proactive customer outreach across your accounts, including regularly reengaging with inactive customers.
Strong technical skills and the ability to pick up new technology fast and drive your own learning.
The ability to explain complex concepts in simple terminology for customers with varying levels of technical expertise.
Knowledge of the construction, aggregate, mining or landfill industries is a plus (although not required).
You're data-driven with a bias towards action, and you're not afraid to get your hands dirty in support of your customers.
Strong communication skills, both verbal and written, and proven experience supporting customers over video, phone, email and chat.
Great interpersonal skills: you have the ability to gel with our customers, collaborate with your team members and thrive in a rapidly-changing environment as the business grows and scales.
Ability to travel 10% of the time for customer site visits.
Highly preferred, but not required: Prior experience with remote sensing, photogrammetry, point clouds, ground control points, and/or surveying, prior knowledge of UAVs and visualisation platforms, prior experience with remote troubleshooting and have remote pilot license (part 107) or be willing to get one within 60 days of hire.

 About us
We're really proud of our Glassdoor rating and, according to our Culture Amp survey, 100% of people here would recommend us as a great place to work. We offer employee stock options, paid parental leave, and a beautiful office with stocked kitchens in Surry Hills, not to mention the best roof deck in Sydney. We take being a good place to work pretty seriously.
Propeller is for everyone. We're an equal opportunity employer who celebrates diversity. Your gender, age, religion, sex life, or skin colour won't make a difference here. If you're smart and good at what you do, come as you are.
Apply to Propeller Aero
More jobs at Propeller Aero
About Propeller Aero
Office address
251 Riley Street, Surry Hills, NSW, 2010
Company size
51-200 people
Founded in
2014