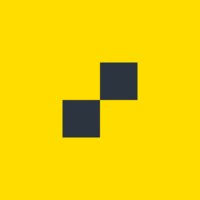 Apply to Propeller Aero
Construction. Waste management. Aggregates. These industries are dirty, dangerous, and often overlooked by a world obsessed with sexy new technology, social networks, and shiny devices running the latest apps.
But without construction, you'd have no place to live or work. Without aggregates, say goodbye to your roads and sidewalks. And landfills? You get it.
Propeller
sees opportunity in these vital industries. Opportunity to change how the world gets built, make extracting resources safer and more efficient, and ensure waste is handled in the most environmentally friendly way.
We give the people building our civilisation the power to track, map, and measure everything they do. We close the information gap between a physical worksite and the people who manage it. If you love the idea of working for a company that codes a latte-delivery app or builds an expensive smart water bottle, do not apply for this job.
But if this huge opportunity piques your interest or, better yet, you're excited about building software and hardware solutions that solve problems for honest, hardworking people—Propeller is the place for you.
We're fascinated with solving difficult problems in uncharted territories. Trust is an essential part of the way we work at Propeller. Our engineers are encouraged to own the problems they are solving. We're 100% about impact and 0% about ego. We treat each other in a way that means people love coming to work. We listen and we own our mistakes. We really like making each other laugh. We embrace and inspire change. We are transparent, respectful, and fair.
Want to know what our team actually says about us? Check out our
Glassdoor
reviews.
Your Mission
Great engineering is our keystone. Your mission is to take our high-performing team to new heights. We work on difficult problems requiring unique solutions, and have a team of engineers who are passionate about solving real-world problems.
Reporting to the
CEO
, you will be a true mentor and coach to our front end, back end, hardware, and infrastructure team leads. You'll motivate and empower these teams, connecting their work to the customers they're helping. Internally, you'll constantly communicate, sharing context and celebrating wins. Externally, you will grow our engineering brand so we can hire the best talent. Finally, you will scale our team with speed, quality, and team happiness as top priorities.
About You
You are an experienced engineering leader. You have a track record of building, motivating, and mentoring high-performing teams. You are comfortable leading and developing managers and individual contributors. You've experienced multiple high-growth SaaS environments and helped organisations scale.
Responsibilities
People
Recruit, onboard, and retain a team of empowered individuals who buy into the company vision and are dedicated to achieving it.
Develop our future leaders by partnering closely with the engineering team leads reporting directly to you.
Ensure every person in engineering is being developed and challenged. You must be comfortable providing regular feedback, both formal and informal.
Grow an engaged team with a strong sense of purpose; they know what they are here to do and enjoy celebrating wins as a team.

Communication


Be the link between the engineering teams and the business. Ensure your team understands the goals of the business and what other teams across the business are doing.
Work closely with product, sales, and customer success teams on any tech-related issues our customers are facing.
Understand and communicate relevant market and technology trends; what's coming in the future; and how Propeller can use them to our benefit.

Velocity


Be creative with our engineers to build processes that support high-velocity teams and drive team engagement.
Facilitate cross-team collaboration within engineering. Enable multiple teams to work together effectively without things falling between the cracks.
Ensure our teams are building and iterating quickly—and we're integrating the customer into everything we do.

Quality


Hold yourself to a high standard of code quality and expect the same of your team. Bugs are and code breaks inevitable—that's technology—but how do we minimise these? How do we measure the success and code quality across all five engineering teams? This is where you come in. We want to encourage a mindset of continuous improvement in all employees.

Your skills


10-plus years of hands-on software engineering experience (back end and front end).
Five-plus years working in fast-paced, rapidly growing SaaS companies in leadership roles. You have seen what success looks like and know how to lead a team there.
Our tech stack consists of node.js, reactjs, python, django, pytorch, fast-ai, AWS, terraform, webgl, docker, kubernetes. You don't need to be an expert in all of them, but should be comfortable leading a team of experts using these.
Evidence of strong collaboration and negotiation skills. Our team of Propellerites are widespread, we are looking for someone who won't let being in a different country get in the way of brilliant execution.
You are comfortable cutting through ambiguity and interpreting imperfect information.
You have made mistakes and learned from them. You can speak openly and humbly about what happened and how the problem was solved.
Excellent written and verbal communication skills.

About us

We're really proud of our Glassdoor rating and, according to our Culture Amp survey, 100% of people here would recommend us as a great place to work. We offer employee stock options, paid parental leave, and a beautiful office with stocked kitchens in Surry Hills, not to mention the best roof deck in Sydney. We take being a good place to work pretty seriously.

Propeller is for everyone. We're an equal opportunity employer who celebrates diversity. Your gender, age, religion, sex life, or skin colour won't make a difference here. If you're smart and good at what you do, come as you are.
Apply to Propeller Aero
More jobs at Propeller Aero
About Propeller Aero
Office address
251 Riley Street, Surry Hills, NSW, 2010
Company size
51-200 people
Founded in
2014