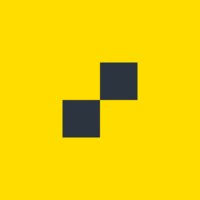 Full Stack Engineer | DevOps at Propeller Aero
Apply to Propeller Aero
Construction. Waste management. Aggregates. These industries are dirty, dangerous, and often overlooked by a world obsessed with sexy new technology, social networks, and shiny devices running the latest apps.
But without construction, you'd have no place to live or work. Without aggregates, say goodbye to your roads and sidewalks. And landfills? You get it.
Propeller
sees opportunity in these vital industries. Opportunity to change how the world gets built, make extracting resources safer and more efficient, and ensure waste is handled in the most environmentally friendly way.
We give the people building our civilisation the power to track, map, and measure everything they do. We close the information gap between a physical worksite and the people who manage it.
If you love the idea of working for a company that codes a latte-delivery app or builds an expensive smart water bottle, do not apply for this job. But if this huge opportunity piques your interest or, better yet, you're excited about smart software and hardware solutions that solve problems for honest, hard working people—Propeller is the place for you.
We're fascinated with solving hard problems in uncharted territories. Everyone is empowered to approach, own, and solve problems creatively. We're 100% about impact and 0% about ego.
We treat each other in a way that means people love coming to work. We listen and we own our mistakes. We really like making each other laugh. We embrace and inspire change. We are transparent, respectful, and fair. Want to know what our team actually says about us? Check out our
Glassdoor
reviews.
Your mission
You'll be architecting and building the core, services, interfaces, and infrastructure forming the foundations of our entire application stack. Propeller is growing fast and that means a proliferation of applications and services, all of which need a solid platform and the newest technologies to build upon.
You'll be working alongside our other developer teams to help them design, build, and deploy amazing things. You'll be leading initiatives that span across all our entire application, like internationalisation.
You'll be building tools that make our developer's lives easier, like our internal CLI. You'll be building back- and front-end applications that provide essential functionality, like our core API. You'll be diving into AWS, spinning up servers, and building environments that will be shared across the company. You'll be developing security solutions to shield us against attack.
About you
You are up for a challenge and don't mind turning your hand to a range of interesting problems. You can build front-ends, but your interest goes as deep as the problem—through devops, cloud computing, databases, CLI tools, and automation.
Your capacity for challenges may not extend all the way to the hardware or WebGL—but if it does, Propeller has a broad range of teams to grow into. Ultimately, you're interested in the outcome as much as the code and collaborate closely with a range of specialists and customer-facing teams to get the job done.
Your skills
Excellent written and verbal communication skills
Excellent collaborative skills and ability to be part of a close-knit but globally spread-out team
Node.js / JavaScript and Python
PostgreSQL
AWS
React / Redux
Docker
CI/CD practices
API integrations
Bonus points for personal experience with, or working knowledge of
Kubernetes
Terraform
Django
Typescript
Application logging and monitoring
DevOps practices
About Us
We're really proud of our Glassdoor rating and, according to our Culture Amp survey, 100% of people here would recommend us as a great place to work. We offer employee stock options, paid parental leave, and a beautiful office with stocked kitchens in Surry Hills, not to mention the best roof deck in Sydney. We take being a good place to work pretty seriously.
Propeller is for everyone. We're an equal opportunity employer who celebrates diversity. Your gender, age, religion, sex life, or skin colour won't make a difference here. If you're smart and good at what you do, come as you are.
Apply to Propeller Aero
More jobs at Propeller Aero
About Propeller Aero
Office address
251 Riley Street, Surry Hills, NSW, 2010
Company size
51-200 people
Founded in
2014