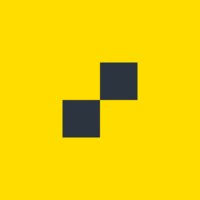 Apply to Propeller Aero
Construction. Waste management. Aggregates. These industries are dirty, dangerous, and often overlooked by a world obsessed with sexy new technology. But without construction, you'd have no place to live or work. Without aggregates, say goodbye to your roads and sidewalks. And landfills? You get it.


Propeller
sees opportunity in these vital industries. Opportunity to change how the world gets built, make extracting resources safer and more efficient, and ensure waste is handled in the most environmentally friendly way.
We give the people building our civilization the power to track, map, and measure everything they do. We close the information gap between a physical worksite and the people who manage it. If you love the idea of working for a company that codes a latte-delivery app or builds an expensive smart water bottle, do not apply for this job.


But if this huge opportunity piques your interest or, better yet, you're excited about smart software and hardware solutions that solve real problems—Propeller is the place for you. We're fascinated by hard problems in previously low-tech territories. Everyone is empowered to approach, own, and solve problems creatively.


We're 100% about impact and 0% about ego. We treat each other in a way that means people love coming to work. We listen and we own our mistakes. We really like making each other laugh. We embrace and inspire change. We are transparent, respectful, and fair. Want to know what our team actually says about us? Check out our
Glassdoor
reviews.
Your mission


We focus on the construction, mining/aggregates, and waste management industries. Our customers include leading names across these industries and our partner network provides access to a wider global array.


You'll play a critical role in developing and distributing industry knowledge among our engineers, designers, analysts, and product marketers, resulting in new products being brought to market. It is this skill, coupled with your relentless focus on customers that will see you constantly refining our new and existing offerings in our core verticals.


This role provides a unique opportunity to pioneer a category-defining product that makes traditional industries more data-informed, more efficient, more in control of their performance and, ultimately, more successful.


About you


You are customer-obsessed. You have a deep understanding of how individual customers work and the insight to turn this into a product that delivers meaningful, valuable improvements to their businesses.


You have an entrepreneurial mindset with the ability to build data-driven arguments and tie those to business strategy, forming consensus and driving ideas forward.


You prioritise potential initiatives by demonstrating their alignment with our business strategy and the value to current or future users. You'll communicate those ideas, and work closely with engineering, design, and other team members on business cases, product requirements, development, launch, and adoption.


If you're excited to own and execute on a product area creating real customer value and are a helpful, humble team player who can communicate and collaborate with others, we want you as part of our team!


Your skills


Bachelor's degree.
Experience in a product management role for a SaaS product, online software, or digital product.
Understanding and solving customers problems with tangible links to industry and the physical world.
Working in an agile environment to build, measure, and learn throughout all stages of the software development process, from ideation through delivery.
Excellent communication and interpersonal skills when working with customers and stakeholders, including product teams, go-to-market, leadership, and partners.
Managing multiple priorities; e.g., customer needs and requests, user experience and product requirements, and commercial considerations.
Comfortable meeting customers in their native environments.
Able to travel locally, between states, and to our Denver office.

Bonus points for personal experience with, or working knowledge of


Companies or technology with a close tie to the physical world, especially the construction, mining, or waste management sectors.
B2B or enterprise software.
Responsibilities


Work directly with our customers to unearth pain points and understand their most pressing needs.
Act as the voice and advocate for our customers, be the "bridge" between customers and technical teams.
Synthesize and evaluate quantitative and qualitative research from sources including interviews, market research, and analytics data.
Collaborate with product lead to develop overall product strategy and define the vision, roadmap, and goals for a product.
Manage the end-to-end product development lifecycle including research, customer discovery, development, release, and iteration.
Operate as part of an agile software development team to breakdown a product roadmap into incremental units of customer value.
Communicate with the rest of the company, our partners, and customers about the "how" and "why" of the product.
Capture feedback from our customers, synthesize it, and use this data to constantly iterate and improve on our roadmap
About us


We're really proud of our Glassdoor rating and, according to our Culture Amp survey, 100% of people here would recommend us as a great place to work. We offer employee stock options, paid parental leave, and a beautiful office with stocked kitchens in Surry Hills, not to mention the best roof deck in Sydney. We take being a good place to work pretty seriously.


Propeller is for everyone. We're an equal opportunity employer who celebrates diversity. Your gender, age, religion, sex life, or skin colour won't make a difference here. If you're smart and good at what you do, come as you are.
Apply to Propeller Aero
More jobs at Propeller Aero
About Propeller Aero
Office address
251 Riley Street, Surry Hills, NSW, 2010
Company size
51-200 people
Founded in
2014