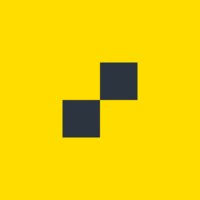 Sales Development Representative at Propeller Aero
Apply to Propeller Aero
Construction. Waste management. Aggregates. These industries are dirty, dangerous, and often overlooked by a world obsessed with sexy new technology, social networks, and shiny devices running the latest apps.
But without construction, you'd have no place to live or work. Without aggregates, say goodbye to your roads and sidewalks. And landfills? You get it.
Propeller
sees opportunity in these vital industries. Opportunity to change how the world gets built, make extracting resources safer and more efficient, and ensure waste is handled in the most environmentally friendly way.
We give the people building our civilisation the power to track, map, and measure everything they do. We close the information gap between a physical worksite and the people who manage it.
If you love the idea of working for a company that codes a latte-delivery app or builds an expensive smart water bottle, do not apply for this job.
But if this huge opportunity piques your interest or, better yet, you're excited about smart software and hardware solutions that solve problems for honest, hard working people —Propeller is the place for you.
We're fascinated with solving hard problems in uncharted territories. Everyone is empowered to approach, own, and solve problems creatively. We're 100% about impact and 0% about ego.
We treat each other in a way that means people love coming to work. We listen and we own our mistakes. We really like making each other laugh. We embrace and inspire change. We are transparent, respectful, and fair. Want to know what our team actually says about us? Check out our
Glassdoor
reviews.
Your mission
You'll be helping Propeller to transform the way worksites around the world use drone data. You'll play a critical role in a rapidly growing, high-tech startup, solving real problems every day - and having fun whilst you're at it.
As our Sales Development Rep, you'll work closely with the marketing and sales teams to help them better understand lead behaviour at the top of the funnel. You'll successfully identify customer needs and articulate Propeller's value proposition.
You'll develop a sales pipeline by prospecting and qualifying new business opportunities. You'll advise marketing on how to target new leads based on what worked. You'll then handover these leads to sales and recommend how best to take that deal to close.
Critically, you'll respond to new customer enquiries. Whilst doing this you'll build Propeller's first automated process of responding to new leads. Using automatic emails, a deep archive of existing marketing, and HubSpot's robust sales tools, you'll make sure our customers receive quality responses to their questions in less than one hour.
About you
You're a people-person. You understand that every customer is a person, has equally important problems and you are great at communicating with them so they know they are important. Communication skills are high on your strengths list, from speaking with a legacy customer over the phone to sending a carefully crafted email to a prospect customer, your message is clear, friendly and meaningful.
You are able to critically reflect on your tasks with a view to make things better. When you work on something consistently you look for ways to automate or make improvements that will benefit you and your wider team.
You are goal driven, focused and ready to knock your quota or of the park. This is a role that opens the door to other opportunities at Propeller, so if you like to kick goals and smash records, it's perfect for you!
Your skills
Customer centric, you make decisions with the best interest of the customer in mind.
A great communicator, both verbally and written.
Previous experience in a phone based role, ideally with cold calling experience.
Goal driven with proven experience in hitting KPI's and/or SLA's.
You are able to put your head down and work independently when necessary, but will flourish best in a team work environment.
Highly organised and able to prioritise your own workload effectively.
About us
We're really proud of our Glassdoor rating and, according to our Culture Amp survey, 100% of people here would recommend us as a great place to work. We offer employee stock options, paid parental leave, and a beautiful office with stocked kitchens in Surry Hills, not to mention the best roof deck in Sydney. We take being a good place to work pretty seriously.
Propeller is for everyone. We're an equal opportunity employer who celebrates diversity. Your gender, age, religion, sex life, or skin colour won't make a difference here. If you're smart and good at what you do, come as you are.
Apply to Propeller Aero
More jobs at Propeller Aero
About Propeller Aero
Office address
251 Riley Street, Surry Hills, NSW, 2010
Company size
51-200 people
Founded in
2014