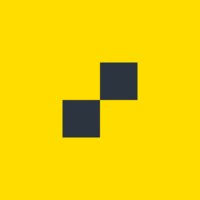 Apply to Propeller Aero
Construction. Waste management. Aggregates. These industries are dirty, dangerous, and often overlooked by a world obsessed with sexy new technology, social networks, and shiny devices running the latest apps.
But without construction, you'd have no place to live or work. Without aggregates, say goodbye to your roads and sidewalks. And landfills? You get it.
Propeller
sees opportunity in these vital industries. Opportunity to change how the world gets built, make extracting resources safer and more efficient, and ensure waste is handled in the most environmentally friendly way.
We give the people building our civilisation the power to track, map, and measure everything they do. We close the information gap between a physical worksite and the people who manage it.
If you love the idea of working for a company that codes a latte-delivery app or builds an expensive smart water bottle, do not apply for this job.
But if this huge opportunity piques your interest or, better yet, you're excited about smart software and hardware solutions that solve problems for honest, hard working people —Propeller is the place for you.
We're fascinated with solving hard problems in uncharted territories. Everyone is empowered to approach, own, and solve problems creatively. We're 100% about impact and 0% about ego.
We treat each other in a way that means people love coming to work. We listen and we own our mistakes. We really like making each other laugh. We embrace and inspire change. We are transparent, respectful, and fair. Want to know what our team actually says about us? Check out our
Glassdoor
reviews.
Your mission
As our civil industry, hands-on expert, you'll be working closely with our customers and internal development teams to ensure Propeller hardware and software solutions are fully-installed, understood and bringing value to our Civil construction customers. This requires hands-on installations and training of new and existing hardware to facilitate seamless adoption for our customers.
You will be directly responsible for helping customers apply Propeller products in a way that achieves their desired outcomes for specific civil sites, especially in the R&D phase. You will work closely with customers to deliver actionable feedback to our development teams. This role will be based out of our Surry Hills office, with customer-related travel, both locally and interstate. This is not a remote position.
About you
At least two years of experience working in a large civil construction environment as either a foreman, supervisor, or machine control technician.
Strong communication skills and proven experience working with all areas of a civil construction project.
Ability to work with highly technical teams to provide feedback for development work.
Manage customer expectations and issues when delivering cutting edge new technology.
Great interpersonal skills: you have the ability to gel with our customers, collaborate with your team members and thrive in a rapidly-changing environment
Your skills
Strong knowledge of the civil industry and the day-to-day running of complex civil worksites.
Strong technical skills and the ability to pick up new technology fast.
You're expected to be able to install, calibrate and support new technology products.
Ability to travel a minimum of 70% of the time for customer site visits.
Bonus points for personal experience with, or working knowledge of
Prior experience with machine control systems and installations.
Prior knowledge of UAVs and visualisation platforms.
Prior experience with GPS rovers.
Knowledge of the aggregate, mining or landfill industries is a plus (although not required).
Coal Board Medical ideal, but not required.
Responsibilities
Manage new site hardware installs that will involve multiple departments both internal and external.
Provide written input to streamline installation processes of existing and upcoming technologies.
Supporting customers at early-stage rollouts for new technology, conducting hands-on installs, customer onboarding, training, and ongoing support.
Partnering with the Development team on any hardware-related issues that your customers are experiencing.
Working closely with our Product and Engineering teams to make sure customers' needs and wants are communicated internally in the form of new feature requests and identifying bugs or edge cases.
Keeping your industry and technical knowledge current so that you can best support your customers and any future product launches.
About us
We're really proud of our Glassdoor rating and, according to our Culture Amp survey, 100% of people here would recommend us as a great place to work. We offer employee stock options, paid parental leave, and a beautiful office with stocked kitchens in Surry Hills, not to mention the best roof deck in Sydney. We take being a good place to work pretty seriously.
Propeller is for everyone. We're an equal opportunity employer who celebrates diversity. Your gender, age, religion, sex life, or skin colour won't make a difference here. If you're smart and good at what you do, come as you are.
Apply to Propeller Aero
More jobs at Propeller Aero
About Propeller Aero
Office address
251 Riley Street, Surry Hills, NSW, 2010
Company size
51-200 people
Founded in
2014