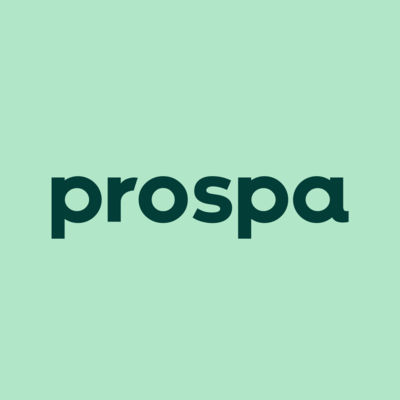 BI Analyst at Prospa
Prospa is driven by its people. Their diversity, skills and passion are the foundation of what we deliver to our customers – where employees are dedicated to achieving stellar results and exceeding customer expectations. Our values: obsess about customers; deliver value fast; day 1; simplicity; be bold, open and real; and one team, inform how we think and act every day. We are also recognised as an AON Hewitt Best Employer in 2017 and 2018 and a FINNIES Best Fintech Place to Work.

Prospa helps small businesses across Australia achieve their dreams, by creating an alternate funding pathway when traditional finance is not available. To date we've helped over 19,000 unique small business customers across Australia with over $1 billion in small business loans.

Prospa has established itself as a clear #1 online lender to small business in Australia and current growth trajectories see the business continuing to invest in its rapidly growing team, currently 250 strong.

This represents a unique opportunity to join one of Australia's most exciting and fastest growing Fintech businesses with an awesome culture and plenty of further growth.

Prospa is extremely passionate about its people. Their diversity, skills, and passion are the foundation of what we deliver to our customers. Our people, in turn, are driven by our values.

Obsess About Customers – We don't just listen, we hear what's important.
5* Trustpilot Customer Rating (9.8/10)

Be Bold, Open and Real – Have the courage to take smart risks.
Winner – 2017 FinTech Australia 'Finnie' Award for 'Best Leaders'

Day 1 – We're driven by the start-up mentality.
Winner – 2018 Financial Times High-Growth Companies (Asia Pacific)

Deliver Value Fast – We celebrate outcomes not process.
Winner – 2015 Deloitte Tech Fast 50 (Almost 7000% growth in three years)

Simplicity – The work of a true genius is making the complex simple.
Winner – 2017 Fintech Business Awards 'Lending Innovator'


One Team – Success comes from embracing different perspectives.
4.6* Glassdoor Staff Happiness Rating & 2018 Aon Best Employer

The role


We organise in cross functional pods, devoted to the core strategies aligned across the organisation. BI Analysts support driving these pods to be data and outcome focused. They setup measurement of experiments, analyse trends and segments, define KPIs, co-develop decision engines with data scientists and present their findings to a wide range of stakeholders. They support data driven thinking and action in our organisation.

The BI team also takes ownership of development of data literacy across the organisation. How to setup correct analysis and thought patterns, skills training and measurement systems. We turn to our BI Analysts for queries about what should be our next step, how can we best utilise resources and achieve our objectives.

We work in an environment with CI/CD pipelines that support the BI analyst and data engineers to make multiple production changes a day to our DWH and microservices. Our team lives and breathes agile and is custodian of all data at Prospa. Our work is varied and fast paced with the freedom to tinker and question and suitable for those with drive to make a difference.

Primary tech stack for BI Analysts includes Snowflake, Databricks (Hive SQL and Python), Tableau and airflow built upon Azure PaaS and SaaS services. We have some legacy R being phased out. We chose the right technologies for the job, and we may head into multi-cloud n the near future.

In short, the Analytics team is responsible for leading the business with insights that allow commercial value to be realised.

Key responsibilities include


Steering Pods to invest in better KPIs, design and track initiatives to achieve the objectives of the organisation.
Transforming data into information models and visualisations that are maintainable and well utilised and understood.
Engaging with stakeholders to create business definitions and empowering them to access that information in a simple manner.
Developing dashboards and scenario modelling with Tableau across marketing, operations, sales, finance, people i.e. all c-suite areas.
Conducting and participating in workshops and interviews to understand business problems and bridge understanding across diverse stakeholders. Presenting at showcases the value derived or celebrating failing fast, and articulating the challenges left unsolved.
Training and developing business stakeholders to access information themselves via Tableau.
Developing self and others in the data community with new skills and shared experiences.
Reporting to the Senior Manager Analytics to implement both technological and cultural change within the organisation.

What you'll need to succeed


Your ability to articulate complex information simply both verbally and with visualisation.
Your capability to source information from multiple sources / create complex queries and work with poor data quality or volume with a pragmatic and agile approach.
Your stakeholder management investing time to understand the business and develop yourself and the Prospa community.

About you


Strong understanding of data visualisation principles
Tableau development experience.
SQL query writing and data transformation and modelling experience.
Able to analyse problems, generate recommendations and persuade others with data.
Must be able to learn quickly, adapt to change and quickly learn new technologies.

Come and join our team


If you can see yourself at Prospa and feel you can contribute to the ongoing success of our company, please hit 'apply'.

We embrace diversity in our people and our thinking and provide a collaborative, inclusive, innovative and respectful environment. We celebrate who you are, recognise & reward great achievements, and actively provide our people the same great experience we provide our customers.

We are committed to being an equal opportunities employer and we never discriminate on the basis of race, religion, gender identity or expression, sexual orientation, age, marital or disability status.

With the greatest respect CVs will not be accepted from recruitment agencies at this time
Apply to Prospa
Apply now
Job Type
Full Time
Categories
Skills
More jobs at Prospa
About Prospa
Office address
4-16 Yurong Street, Darlinghurst, NSW, 2010
Company size
201-500 people
Founded in
2011