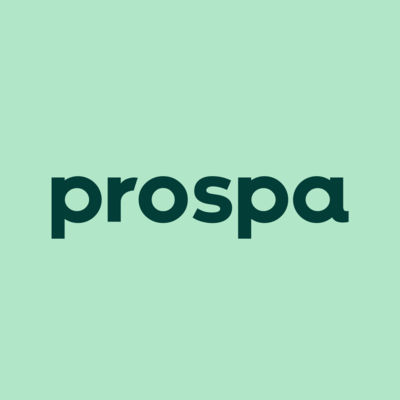 Front End Engineer at Prospa
Apply to Prospa
Prospa is passionate about its people. Their diversity, skills and passion are the foundation of what we deliver to our customers – where employees are dedicated to achieving stellar results and exceeding customer expectations.
Prospa helps small businesses across Australia achieve their dreams, by creating an alternate funding pathway when traditional finance is not available. To date we've helped over 20,000 unique small business customers across Australia with over $1 billion in small business loans.
Prospa has established itself as a clear #1 online lender to small business in Australia and current growth trajectories see the business continuing to invest in it's rapidly growing team, currently 250 strong.
Our people are driven by our values.
Obsess About Customers – We don't just listen, we hear what's important.
Be Bold, Open and Real– Have the courage to take smart risks.
Day 1– We're driven by the start-up mentality.
Deliver Value Fast – We celebrate outcomes not process.
Simplicity– The work of a true genius is making the complex simple.
One Team – Success comes from embracing different perspectives.
 The role
As a member of the team, contributing to translating a wide range of both simple and complex designs into real working features and functionality. This can be anything from a landing page all the way through to a fully functional web or mobile application. You will work closely with our Product and Design team and as a technical expert, you will contribute to how we achieve the desired outcomes.
Having an eye for detail, you will be obsessed with the creation of beautiful, robust and responsive products.
You have a passion for exploring new technologies and sharing your knowledge with your wider team, so that we can grow as a unit.
Be responsible for creating user facing features and collaborate with Design to bridge the gap between their graphical design and the technical implementation
You will work closely with the rest of the software engineering team so that you can consume their APIs and ensure that the full end to end experience meets the functional and UX/UI aspects of the Design and Product team. The key measurement of success will be the overall quality, robustness and responsiveness of the application.
What you will need
Frontend development experience using React and Typescript
HTML5, CSS3, SASS/ LESS/ STYLUS
Vanilla JavaScript (ES2016)
Webpack, Gulp, build tools in general
What you will be doing
Consulting with UX/UI about implementation of design
Building the UI for Prospa's products both mobile and desktop
Building and maintaining reusable code and libraries for future use
Code review other team members work paying attention to patterns and practices of the team
Present in product "grooming" sessions, contributing your expertise where required
Present in daily stand-ups
Documentation and knowledge sharing
Keeping abreast of technology changes and keeping Prospa on the leading but not bleeding edge of change
Behaviours at our core
Deals well with ambiguity, adapts to and embraces change with agility, decides and acts without needing all the facts
Good self-knowledge: Actively seeks out feedback, demonstrates learning from mistakes, knows own personal strengths, weaknesses, opportunities and limits
Innovative and open to new ways of working and feedback.
Phenomenal at self-reflection to find ways to improve.
Holds themselves accountable to deliver results.
Uses data to inform planning, decision-making and setting priorities.
What is in for you
Regular employee awards.
Engagement programs including massages, meditation, lunches, doona days & beach days
Paid parental leave
Flexible working culture
Fun celebrations throughout the year for our diverse prosparians
Study Assistance Program
Engineering teams have a discretionary training budget to invest in their learning and development needs at any given point of time.
Come and join the team
We embrace diversity in our people and our thinking and provide a collaborative, inclusive, innovative and respectful environment. We celebrate who you are, recognise & reward great achievements, and actively provide our people the same great experience we provide our customers.
We are committed to being an equal opportunities employer and we never discriminate on the basis of race, religion, gender identity or expression, sexual orientation, age, marital or disability status.
If you can see yourself at Prospa and feel you can contribute to the ongoing success of our company, please hit 'apply'.
With the greatest respect CVs will not be accepted from recruitment agencies at this time.
Apply to Prospa
More jobs at Prospa
About Prospa
Office address
4-16 Yurong Street, Darlinghurst, NSW, 2010
Company size
201-500 people
Founded in
2011