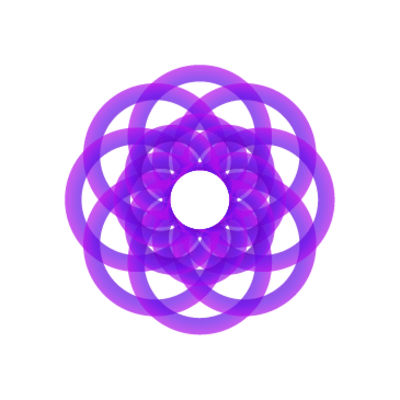 DevOps Engineer at Q-CTRL
Quantum technology is likely to be as transformational in the 21st century as harnessing electricity was in the 19th. Quantum computing in particular promises to completely disrupt the way we process information - transforming previously uncomputable problems into manageable ones.
If you build or use quantum hardware, Q-CTRL provides the critical enabling software and professional services to help you achieve maximum performance.  We empower our customers to realise the true potential of quantum tech, combining modern product design and engineering with state-of-the-art quantum control techniques.
Backed by globally renowned investors including Square Peg, Sierra Ventures, and Sequoia Capital, we recently completed our Series A funding round, securing an additional AU$22M to advance our work.
About the role
As our team is growing, we are looking for another DevOps engineer to help grow our application and development infrastructure. You will be assisting with the development of Kubernetes-based platform for hosting cutting-edge quantum modelling and optimisation workloads. You will also help ensure that our end-to-end processes - including development, testing, deployment and maintenance - are as optimised, and as code-driven as possible.
This role reports to the Lead DevOps Engineer, and will work closely with front-end, back-end and quantum engineering teams.
What you'll do
Contribute to the building of a Kubernetes-based platform for running a variety of different workloads, including quantum modelling and GPU-accelerated machine learning tasks.
Development toolchain support: CI/CD pipelines, ephemeral test environments, vulnerability scanning, and automated infrastructure-as-code deployment tooling.
Helping ensure our applications are scalable, highly available and cloud-agnostic. We will be targeting multiple public clouds. It is likely we will be provisioning private on-premise clouds for select clients.
Helping maintain our in-house development services, such as our private PyPI and JupyterHub services.
Metrics, logging, analytics and alerting for performance and security across all endpoints and applications
Leverage both system and software engineering skills in order to address the needs of the teams
Be consistently learning, as staying on top of your game is part of your job
We would love to hear from you if
You have 3+ years experience in DevOps, Site Reliability Engineering, or equivalent field
You can code in Python, Golang or both
Are intimately familiar with all things Docker
Are an expert in git, and maybe even have a favourite branching strategy
You are committed to principles of CI/CD, Infrastructure as Code, immutable infrastructure and GitOps.
Are comfortable with AWS or Google Cloud Platform and you've used them to build things
Know your way around a variety of Linux distributions and can troubleshoot common problems
Understand how applications can be architecture to be highly-available and scalable
It would be fantastic, but not essential if you have
A software development background
Kubernetes experience, including Kustomize and/or Helm, and creating CRDs
Experience provisioning and administering bare-metal server clusters and hybrid clouds
Why Q-CTRL?
At Q-CTRL, you can make a difference from day one - you won't be just a cog in the machine. You will work in a fascinating industry where you get to be a part of the 21st century's most disruptive technology transformation. 
You'll get to live the startup life without the startup wages: we offer competitive salaries and potential equity options. We also embrace flexible work hours - worry about your global impact, not a rigid work schedule. Headquartered in WeWork, our team gets to enjoy the perks of this vibrant startup hub (private and communal work spaces, lunch and learns, workshops, yoga classes, run club, community gatherings, weekly breakfast, free flowing coffee/beer and much more). We are looking for people as excited as we are about building the quantum future. Join us!
Please note all applicants must have full work rights in Australia. To recruitment agencies, we do not accept unsolicited branded profiles and are not responsible for any fees related to unsolicited resumes.
Apply to Q-CTRL
More jobs at Q-CTRL
About Q-CTRL
Office address
100 Harris Street, Pyrmont, NSW, 2009
Company size
11-50 people
Founded in
2017