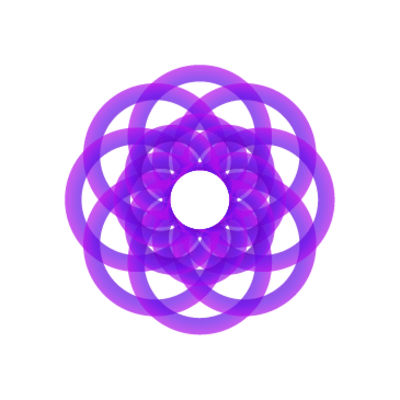 Lead Front-end Software Engineer (JavaScript, React) at Q-CTRL
Job Description
Pyrmont, NSW · Full Time · Frontend Developer
Apply to Q-CTRL
Quantum technology is likely to be as transformational in the 21st century as harnessing electricity was in the 19th. Quantum computing in particular promises to completely disrupt the way we process information - transforming previously uncomputable problems into manageable ones.
If you build or use quantum hardware, Q-CTRL provides the critical enabling software and professional services to help you achieve maximum performance.  We empower our customers to realise the true potential of quantum tech, combining modern product design and engineering with state-of-the-art quantum control techniques.
Backed by globally renowned investors including Square Peg, Sierra Ventures, and Sequoia Capital, we recently completed our Series A funding round, securing an additional AU$22M to advance our work.
About the role
As the Lead Front-end Engineer, you'll be responsible for the architecture, development, testing and documentation of Q-CTRL's front-end web applications. It's a great opportunity to make a real impact whilst defining Q-CTRL's Front-end Engineering best-practices and delivering software that is elegant, efficient, secure, tested and documented.
Above all, you're a Front-end Web Developer who currently prefers JavaScript and React - but you'll also work closely with the Back-end Engineering, Quantum Control Engineering, DevOps Engineering, Product, Design and Marketing teams to advocate a culture and practice of quality and continuous improvement throughout the business.
What you'll do
Be an active contributor in the Daily Scrum, Sprint Planning, Sprint Review and Sprint Retrospective meetings
In Sprint Planning meetings, work with your colleagues across all teams to fully understand the requirements for new product features as defined by the Product Owner - and expressed as scenarios using Gherkin Syntax (Given, When, Then) - in order to confirm viability and provide accurate estimations
Architect, develop, test and document Q-CTRL's front-end web applications as part of delivering the above product features
Review code submitted by your team via pull requests
Address comments made by your team on your pull requests
Stay up-to-date with current best-practices in your field and share this knowledge freely
We would love to hear from you if
You have experience with the following tech: HTML, CSS, JavaScript, React, Redux, Node.Js, RESTful Web Services, Git.
You have experience mentoring and leading a development team
You have a strong interested in Quantum technologies
You embody Q-CTRL's core values and you demonstrate them in your words and actions both internally and externally : you're real, trusted, just and revered.
You understand that communication is the biggest responsibility of your role and the one you're least likely to get right unless you focus on it.
You are humble enough to bend to the will of the frameworks, technologies, constraints, and people you work with when doing so won't have a materially negative impact. In other words, you can play by someone else's rules when that's the best thing to do.
You make pragmatic (often boring) technology choices at work and you play in your free time.
You love to teach and learn from your co-workers.
You don't mind being the one that looks bad. You make mistakes sometimes. You choose to fix them and learn from them.
You are confident with a number of programming languages, operating systems and architectures. You probably have one of each you prefer right now, but you're neither dogmatic nor myopic in your focus on them.
Why Q-CTRL?
At Q-CTRL, you can make a difference from day one - you won't be just a cog in the machine. You will work in a fascinating industry where you get to be a part of the 21st century's most disruptive technology transformation. 
You'll get to live the startup life without the startup wages: we offer competitive salaries and potential equity options. We also embrace flexible work hours - worry about your global impact, not a rigid work schedule. Headquartered in WeWork, our team gets to enjoy the perks of this vibrant startup hub (private and communal work spaces, lunch and learns, workshops, yoga classes, run club, community gatherings, weekly breakfast, free flowing coffee/beer and much more). We are looking for people as excited as we are about building the quantum future. Join us!
Please note all applicants must have full work rights in Australia. To recruitment agencies, we do not accept unsolicited branded profiles and are not responsible for any fees related to unsolicited resumes.
Apply to Q-CTRL
More jobs at Q-CTRL
About Q-CTRL
Office address
100 Harris Street, Pyrmont, NSW, 2009
Company size
11-50 people
Founded in
2017