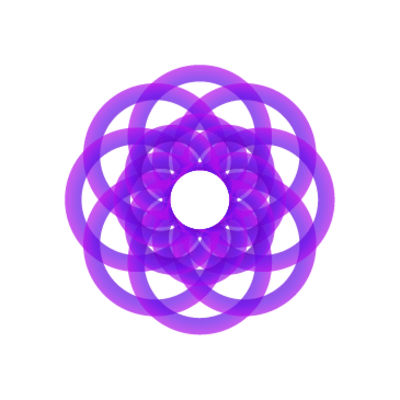 Product Designer at Q-CTRL
Apply to Q-CTRL
Join a team that's tackling the hardest problems in the world's most impactful new technology - quantum computing. Q-CTRL builds software to enable customers to deploy the most effective quantum controls to suppress errors in their quantum hardware - combining modern product design and engineering with state-of-the-art quantum control techniques.

About the role


We are looking for a Product Designer to join us in our mission to make Quantum Computing a reality. As a product designer within our design team, you will play an important role in contributing to, and executing on our key initiatives to increase customer engagement across our platform.


Working collaboratively with the design, product and engineering teams, you will deliver world class design solutions that improve customer conversion, onboarding, activation, and retention as well as help shape for the first-time how we represent and interact with complex concepts in what will be one of the most impactful technologies of our time.


You will use your full range of product design, interaction design, and industry-leading visual design skills.


What you'll do


Use your design experience to take complex ideas and turn them into simple, elegant, and effective design flows and interfaces.
Drive the product vision by researching, conceiving, sketching, prototyping and user-testing experiences for digital products.
Give and solicit feedback from other designers in order to continually raise our bar for quality.
Work with other designers, product management, engineering, brand and other departments to reach the best design solutions in a highly collaborative environment.
Push the boundaries of your creativity to solve problems that have never been solved before. Helping to define how we visually represent and interact with key concepts in an emerging technology.

About you


We would love to hear from you if…


You have 3+ years of industry experience in product and visual interface design
You have a portfolio that demonstrates experience in product thinking where you have previously shipped UX/UI design for digital products.
You have a strong understanding of interaction design, visual design and user experience (this role is about 70% UI, 30% UX).
You enjoy solving problems, big and small.
You are able to define problems & goals, map user flows, prototype interactions, and follow them through to delivery working closely with engineering.
You enjoy all stages of app design, from sketching concepts to polishing interfaces.
You are skilled at producing visual mockups using Figma or similar tools.
You are able to comfortably work with Design Systems.
You enjoy sharing ideas and working as a team to get the best outcome.
It would be fantastic if you have these skills but not essential


You have worked with and understand HTML, CSS, Javascript (jQuery, React or similar)
You are comfortable working with Brand and Marketing
You have experience working with print design

Why join Q-CTRL?


We're a young company working in one of the most exciting and impactful areas of modern technology. Our team is composed of leaders in quantum science and product development and we're backed by some of the world's leading technology investors. Q-CTRL is headquartered in
WeWork Sydney
, and if you work from our offices you'll enjoy the vast amenities and events that are part of this amazing location. We also offer:
Competitive salary and potential for equity options
Flexible work hours
Training budget to ensure you're up to date on the latest developments
How to apply


Click the apply button below and, in the Additional Information section:


Provide a link to your portfolio
Important information


This role is open to local candidates only
If you're applying for this role locally, you must have the right to work in Sydney, NSW, Australia
If you don't address the questions under the heading How to Apply, we won't get back to you
No "Outsourcing", "Offshoring", "Nearshoring", "Farshoring" or any other shoring - this is for individual candidates applying for a specific role - if you want to get in touch to let us know about your services please contact us
Apply to Q-CTRL
More jobs at Q-CTRL
About Q-CTRL
Office address
100 Harris Street, Pyrmont, NSW, 2009
Company size
11-50 people
Founded in
2017
Related jobs