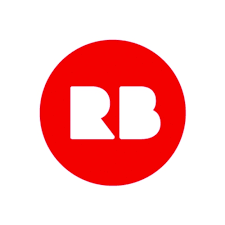 Associate Product Developer at Redbubble
Job Description
Melbourne, VIC · Full Time · Designer
Apply to Redbubble
Redbubble was born in 2006 in Melbourne. The dream was simple. Give independent artists a meaningful new way to sell their creations. Today, we connect over 700,000 artists and designers across the planet with millions of fans. As for us? We're passionate, imaginative, and a little offbeat. An inspired mix that's helped artists earn over $100 million since launch. (We're also nice, well-balanced folks with lives outside of work.)
We get up everyday to bring more creativity into the world. To keep pace we'd like to accelerate launching new products and continue giving artists a product platform to showcase their artwork. So our Product Development team is looking for an Associate Product Developer to be based in Melbourne, you will be working on the development of products across our existing and new categories within Redbubble. Work hand in hand with the product developers and the broader team to identify and launch products which are in line with the brand position; meeting quality, price and design expectations. As you role grows here you'll have the opportunity to own end-to-end processes and launch your own range of products with fulfillers globally!
Your day to day
You will be creating specs from scratch. You will utilise your organisational skills to maintain product tech specifications, communicate with fulfillers, manage sampling approvals and support the team throughout the product development process.
Work with - Commercial, Supply Chain, Design, Marketing, Customer Success and Engineering teams on developing products in time for launch & supporting various aspects of the Design/Development process.
Keep close partnerships with stakeholders with consistent communication on product updates through Slack, Trello and team meetings. 
Ensure each product maintains the quality requirements of the brand. Making recommendations around composites, finishes, trims, and techniques to ensure the best product outcome.
Work closely with suppliers and manufacturers, developing relationships which will support and improve the development process. 
Tools you'll use - Trello, Slack, Google Suite, basic Adobe E-suite (Illustrator & Photoshop).
 
You bring
Experience in Product Development / Product Design / Industrial Design or similar field.
Ideally some experience working in a digital tech product-based company.
An awareness of the print-on-demand business model and associated printing technologies preferred.
Some understanding of the challenges of product design in the digital environment. Understand the implications of your new product concepts online.
Happy working in a fast paced, ever-changing environment.
Product based knowledge and production merchandising.
Team player and a good communicator.
Ability to multitask.
Work under tight deadlines and detail oriented.
Self-motivation & initiative.


Some of what you'd come to expect when you join the RB family
Meaningful work that allows you to fulfill your purpose, by working towards a mission you believe in.
Perks that help you plan ahead like commuter discounts and daily meditation sessions.
A belief in our future with generous discounts on our site and referral incentives.
A commitment to you - With ergonomic work environments, fully stocked kitchen with nourishing options, and wellness stipend for gym or a massage.
A commitment to our community - We are in the second year of our employee volunteer initiative club where we pitch in to help community focused organisations.
A commitment to change - We partner with organisations like Code Like a Girl and Techtonica to help create a more equal opportunity for those systemically underrepresented in technology.
Through living our shared values you will be given the courage to fail fast and have fun as you embrace new challenges in a safe, inclusive environment.
We take our values seriously and work hard to build open minded, open hearted teams. Teams who reflect a diversity of experience, identity, perspective, and background. Bringing more creativity into the world? It takes all the crayons in the box. Differences that help us create a healthy work culture and more engaging marketplace for our artists and customers. If this sounds inspiring (thinker emoji goes here), we're excited to hear from you.
Apply to Redbubble
About Redbubble
Office address
271 Collins Street, Melbourne, VIC, 3000
Company size
501-1000 people
Founded in
2006