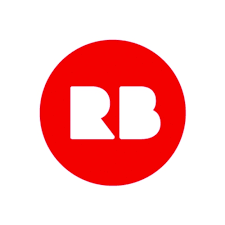 Front End Engineer at Redbubble
Apply to Redbubble
Redbubble was born in 2006 in Melbourne. The dream was simple. Give independent artists a meaningful new way to sell their creations. Today, we connect over 700,000 artists and designers across the planet with millions of fans. As for us? We're passionate, imaginative, and a little offbeat. An inspired mix that's helped artists earn over 100 million since launch. (We're also nice, well-balanced folks with lives outside of work.)
In order to achieve our mission, we are building a world-class, scalable Design Platform with a focus on the user experience. You will be working as part of our Platforms Group, growing and maintaining our Design System to help teams deliver high quality, consistent and delightful user interfaces quickly and effortlessly.  You'll work closely with the design team on everything from aesthetics to accessibility and the Design System is used across all areas of the business so you'll have a chance to collaborate with delivery teams, enabling them to build beautiful and functional UI at scale. If you love React, JavaScript and delightful experiences this role has your name all over it!
You will
Work closely with delivery teams as they adopt the Design System and contribute to its success
Build high quality React components and agonise over naming their props (joking not joking)
Pair closely with the design team on things like aesthetics, accessibility and usability
Grow our component ecosystem, enabling teams to deliver better products, faster.
Spend that extra time on the last 20% (motion, micro-interactions, etc) making our components a delight to use
Learn all kinds of things you didn't know about JavaScript, CSS, Accessibility, Atomic Design, Systematic Thinking, Colour Theory...the list goes on
You bring
Ability to work in areas outside of your usual comfort zone and show motivation for personal growth
Knowledge of Javascript and React
An open attitude and the confidence to collaborate with the broader engineering and design teams
Nice to have: Experience with Design thinking, Visual design or Accessibility
A belief in our mission and the curiosity to make the unthinkable happen
You are a solution Implementer, you like to see things being used
What you'd come to expect when you join the RB family
Meaningful work that allows you to fulfil your purpose, by working towards a mission you believe in
Perks that help you plan ahead like commuter discounts, daily meditation sessions, and a generous personal development budget to keep you up to date with the latest tech trends
A belief in our future with generous discounts on our site and referral incentives
A commitment to you - With ergonomic work environments, fully stocked kitchen with nourishing options, and wellness stipend for gym or a massage.
A commitment to our community - We are in the second year of our employee volunteer initiative club where we pitch in to help community focused organisations.
A commitment to change - We partner with organisations like Code Like a Girl and Techtonica to help create more equal opportunity for those systemically underrepresented in technology.
Through living our shared values you will be given the courage to fail fast and have fun as you embrace new challenges in a safe, inclusive environment.
We take our values seriously and work hard to build open minded, open hearted teams. Teams who reflect a diversity of experience, identity, perspective, and background. Bringing more creativity into the world? It takes all the crayons in the box. Differences that help us create a healthy work culture and more engaging marketplace for our artists and customers. If this sounds inspiring (thinker emoji goes here), we're excited to hear from you. 
Still wondering what life is like as an (Engineer/Designer/Product Manager) at Redbubble? Check out our
Key Values
page and discover what our teams love the most about working at Redbubble.
Apply to Redbubble
More jobs at Redbubble
About Redbubble
Office address
271 Collins Street, Melbourne, VIC, 3000
Company size
501-1000 people
Founded in
2006
Related jobs