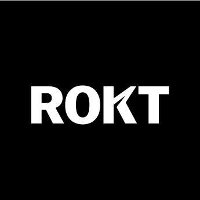 Business Development Director at Rokt
Apply to Rokt
Rokt is the global leader in ecommerce marketing technology, we see opportunities in the Transaction Moment(™) invisible to others. Our brilliant team of Rokt'stars have built a unique platform to unlock the unrealised potential in every single Transaction Moment(™), for businesses and consumers alike. Born in Sydney, Rokt now operates in the US, Canada, UK, France, Germany, Australia, New Zealand, Singapore, The Netherlands and Japan. We are profitable, growing fast and having great fun changing the face of ecommerce.
You are someone who has significant expertise in business development. Change is your friend - at Rokt we pivot when required, to optimise profitable growth, innovation and responsiveness to customers. You see opportunities in any challenge, and you bring a history of proven, best-in-class programs and initiatives to drive outcomes and generate revenue.
You'll be a great candidate for this role if you love to be part of an extremely high performing team. You thrive leading and inspiring a team of over-achievers. International travel and domestic travel a requirement in this role (approx 10-15% of time).
Key responsibilities
Leading our sales team in market to uncover marketing goals and identify relevant Rokt Solutions for leading Global, Regional and National businesses.
Identifying & closing our largest deals with Tier 1 customers across our entire product suite
Growing, coaching & developing the APAC new business team
Supporting the broader team in new business growth and the ownership of client strategy and ongoing strategic account recommendations to drive client return
Owning the roll out of our global sales strategy in market
Working closely with our marketing team to develop go to market materials and educate the local market on our USP
Building and maintaining strong direct client relationships and with designated media agencies
Contributing to monthly and quarterly revenue forecasting and account plans
Requirements
University Bachelor's degree or equivalent.
5+ years of experience with proven track record of closing high value solutions.
1-2 years of managing a high-performing sales team
Must have a proven track record of selling into and building credible relationships at the "C" level as well as through the organisation.
Professional client-facing skills. Polished, articulate and credible when communicating with clients. Full comprehension of client businesses and needs.
A curious mind with a strong desire to leverage creative problem-solving skills to develop new ideas and revenue opportunities for the organisation.
Experience in working in a fast-paced, high energy sales culture with a proven track record of high performance
Strong leadership skills.
Unquestioned ethics and clarity around doing the right thing for our customers, for your co-workers and for the company.
A positive, roll-up-your-sleeves attitude.
Understanding of digital media and emerging marketing and ad tech is preferred.
Experience with SaaS and/or digital media advertising is a plus
Benefits
Work with the greatest talent in town. Our recruiting process is tough. We hold a high bar because we have a high performing culture - we only want the brightest and the best.
Join a community. We believe in in-person, we enjoy each others' company and we make meaningful connections with each other through global all-staff events, interest groups, sports clubs and social events.
Accelerate your career. Develop through our global training events, 'Level Up' investment, online training courses and our fantastic people leaders. Take your career to Rokt'speed - average time between promotions is 12 months.
Take a break. When you work hard, we know you also need to rest. We offer generous time off and parental leave policies.
Stay happy and healthy. Enjoy catered lunch 3 times a week and healthy snacks in the office, join the gym on us!
Become a shareholder. All Rokt'stars have stock options. If we succeed, everyone gets to enjoy the upside.
See the world! Along with our global all-staff events in amazing locations (Phuket, Thailand in January 2020), we also offer generous relocation packages for those interested in moving to another Rokt office. We have cool offices in great cities - London, Tokyo, New York, Singapore, Boston, Sydney.
Apply to Rokt
More jobs at Rokt
About Rokt
Office address
300 Elizabeth Street, Surry Hills, NSW, 2010
Company size
201-500 people
Founded in
2010