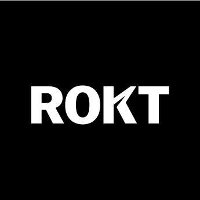 Business Development Manager at Rokt
Apply to Rokt
Rokt is a team of extraordinary people pioneering e-commerce marketing, connecting brands with consumers when they are in a buying state of mind. With 7+ offices around the world, Rokt is made up of teams of Rokt'stars - passionate, smart and curious people who love to collaborate. At Rokt we help our clients and partners find new audiences, grow their revenue and create more meaningful relationships with existing customers. We deliver powerful and significant results.
Reporting to the Sales Director APAC, the role of Business Development Manager will lead the sales process for large businesses for prospective advertisers across the Rokt platform. You will be expected to build and cultivate strategies and sales tactics in the following areas: prospecting, relationship development, pricing, presentation and delivery, negotiations, and closing. It is important that you demonstrate leadership qualities and work in a constructive and collaborative way with both internal counterparts on various teams across the organisation, as well as our customers.
A successful BDM is able to think critically and implement strategies that deliver ROI, catered specifically to each client. Furthermore, success in this role is defined by identifying the long-term value that a new advertising client brings to Rokt, as well as facilitating a seamless on-boarding experience.
We're looking for a self motivated, high integrity individual and team player who shares our passion for innovation and everything digital. You'll be working with industry thought leaders and surrounded by smart and driven people who are passionate about taking on new challenges together. You're a strong fit for this role if you have a sharp, commercial mind that takes a solutions approach to solve complex client problems. You are used to selling into the C-Level of large, complex organisations with a long sales cycle, managing multiple stakeholders and pulling together complex technical solutions.
This role will provide the successful candidate with professional growth, with a real opportunity for career progression and international travel as the company expands globally.
Key responsibilities include
Work alongside our sales team to uncover marketing goals and identify relevant Rokt Solutions for leading Global, Regional and National businesses.
Create and manage an effective team relationship between all relevant stakeholders in the local and US market
Support the broader team in new business growth and the ownership of client strategy and ongoing strategic account recommendations to drive client return
Tactical account planning and relationship building
Developing relevant marketing reports and client facing account proposals with the support of cross functional teams
Build and maintain strong direct client relationships and with designated media agencies
Contribute to monthly and quarterly revenue forecasting and account plans
You are
University Bachelor's degree or equivalent.
5+ years of experience with proven track record of closing high value solutions.
Must have a proven track record of selling into and building credible relationships at the "C" level as well as through the organisation.
Professional client-facing skills. Polished, articulate and credible when communicating with clients. Full comprehension of client businesses and needs.
A curious mind with a strong desire to leverage creative problem-solving skills to develop new ideas and revenue opportunities for the organisation.
Experience in working in a fast-paced, high energy sales culture with a proven track record of high performance
Strong leadership skills.
Unquestioned ethics and clarity around doing the right thing for our customers, for your co-workers and for the company.
A positive, roll-up-your-sleeves attitude.
You know
Understanding of digital media and emerging marketing and ad tech is preferred.
Experience with SaaS and/or digital media advertising is a plus
Past experience and deep executive knowledge & credibility of Retail, Finance, Telco, Travel Industry is a bonus.
Benefits
Working for Rokt has many perks and benefits, including:
Competitive salary
Health and wellness monthly allowance
Employee Share Scheme, meaning all employees have a financial stake in the business
Technology allowance
Training allowance
Company end of quarter training and events two times a year (one global, one regional)
Casual dress
Generous paid time off policy
Lunch provided 3 times a week
Staff awards program
Generous staff referral program
Job-related training in-house and allowance for external training applications/contributions
Global network which offers opportunity to transfer to other markets
Snacks, coffee and drinks
At Rokt we want to transform e-commerce one connection at a time. We are determined to make it smarter, faster and ultimately better by bringing the best of marketing tech to e-commerce.
Rokt connects the world's biggest brands and e-commerce sites with customers in a buying state of mind. Our marketing technology creates 1:1 user experiences in the Transaction Moment, when people's wallets are out and their minds are open to discovering new things. By saying hi the moment it matters most, we create relationships that last a lifetime.
To achieve this, we need a team of smart people we call Rokt'stars. A team motivated by our values, our product innovation, an amazing culture, and consistent company growth. We have no egos, just a deep obsession to drive success for our customers. We are curious explorers, always looking for a better way to do things, and we make sure we take the time to enjoy the ride.
Got what it takes to get involved?
Apply to Rokt
More jobs at Rokt
About Rokt
Office address
300 Elizabeth Street, Surry Hills, NSW, 2010
Company size
201-500 people
Founded in
2010
Related jobs