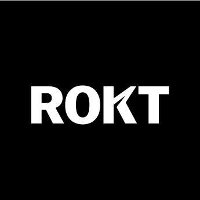 Chief People Officer - CPO at Rokt
Apply to Rokt
Rokt is the global leader in ecommerce marketing technology, we see opportunities in the Transaction Moment(™) invisible to others, when customers have their wallets and minds open. Our brilliant team of Rokt'stars have built a unique platform to unlock the unrealised potential in every single Transaction Moment(™), for businesses and consumers alike. Born in Sydney, Rokt now operates in the US, Canada, UK, France, Germany, Australia, New Zealand, Singapore, The Netherlands and Japan. We are profitable, growing fast and having great fun changing the face of ecommerce.You are someone who has significant expertise in leading the people department of a fast growing organisation - sensitive to the needs of senior leaders and the team when working in a high-performance and agile environment. At Rokt we pivot when required, to optimise profitable growth, innovation and responsiveness to customers. You see opportunities in any challenge, and you bring a history of proven, best-in-class programs and initiatives to drive high quality recruitment, retention and measurable impacts on employee happiness.
You'll be a great candidate for this role if you love to travel as we are looking for our new exceptional Chief People Officer to be based in either New York office OR our Sydney office - wherever you are based, you will then be required to spend at least 3 weeks per quarter in the opposite office (as well as other domestic and international travel). You are someone who was drawn into human resources as you absolutely love working with a diverse mix of people, helping them be the very best they can be every day at work.
Requirements
A trustworthy and thoughtful partner for CEO and Executive Committee in delivering leading, progressive and truly innovative programs and support for all of our 'Rokt'stars' (our team)
Able to achieve outstanding results for recruitment volume, quality and cost effectiveness.
Brilliant in creating strategy for, and passionate management of: 

Onboarding 
Diversity & Inclusion initiatives 
Performance review program 
Learning & development programs & support, including coaching 
Performance management process and support 
Recruitment 
Graduate programs 
Talent Succession 
Mobility 
Partnership with Financial Planning & Analytics (FP&A) team for defining and managing people data & analytics 
All employee-related legal requirements (globally) 
Compensation management - staying competitive and progressive 
Benefits for employees 
People platforms (the technology we use to manage and deliver leading results from the People team) 
Employee engagement - metrics and programs 
Benefits
Work with the greatest talent in town. Our recruiting process is tough. We hold a high bar because we have a high performing culture - we only want the brightest and the best.
Join a community. We believe in in-person, we enjoy each others' company and we make meaningful connections with each other through global all-staff events, interest groups, sports clubs and social events.
Accelerate your career. Develop through our global training events, 'Level Up' investment, online training courses and our fantastic people leaders. Take your career to Rokt'speed - average time between promotions is 12 months.
Take a break. When you work hard, we know you also need to rest. We offer generous time off and parental leave policies.
Stay happy and healthy. Enjoy catered lunch 3 times a week and healthy snacks in the office, join the gym on us!
Become a shareholder. All Rokt'stars have stock options, everyone gets to enjoy the upside.
See the world! Along with our global all-staff events in amazing locations (Phuket, Thailand in January 2020), we also offer generous relocation packages for those interested in moving to another Rokt office. We have cool offices in great cities - London, Tokyo, New York, Singapore, Boston, Sydney.
Apply to Rokt
More jobs at Rokt
About Rokt
Office address
300 Elizabeth Street, Surry Hills, NSW, 2010
Company size
201-500 people
Founded in
2010