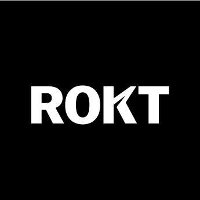 Data Scientist - Measurement & Attribution Team at Rokt
Job Description
Surry Hills, NSW · Full Time · Data Scientist
Apply to Rokt
Rokt is the global leader in ecommerce marketing technology. When customers are buying online, they increasingly expect more personalised and relevant experiences. We unlock the hidden potential in every single Transaction Moment.
Born in Sydney, Rokt now operates in the US, Canada, UK, France, Germany, Australia, New Zealand, Singapore, The Netherlands and Japan. We are profitable, growing fast, and having great fun transforming the world of ecommerce.
About you
You love tech and research and have a high attention to detail. You like the theory but you also want to see it working in practice. You know what attribution in the marketing world means without looking it up. You like maths, especially algebra and statistics. You are proud of your analytical, modelling and problem solving skills.
The work makes sense instinctively to you and you work efficiently. You look for ways to collaborate well with others. You build solutions for the long-term, always testing and reviewing your work. In case you don't know something you are keen and curious to learn.
About the measurement and attribution team
You will be working in a team of four to six data scientists, engineers and analysts.
We process large amounts of data to provide insights to the rest of the company and our clients. We are responsible for measuring the uplift (incrementally) Rokt provides and researching different ways of attribution. We use scrum, doing one week sprints, reviews and retros.
About the role
You will be responsible for researching, evaluating, implementing and testing different attribution models such as single/multi-touch, fractional, algorithmic and probabilistic attribution, reading the latest papers on attribution published by Google, Netflix and others.
You will develop, maintain and deliver a full range of performance, attribution and risk management analysis, benchmark performance returns against industry standards.
You will also collaborate with internal (and sometimes external stakeholders) including product, sales and business analytics teams.
Requirements
A high academic qualification (Masters or Phd) in a highly relevant discipline Computer Science, Data Science, Statistics, Engineering etc. or equivalent experience or demonstrable aptitude
3+ years of relevant experience as a data scientist
Ideally some experience of working in marketing
A keen interest in software development
Strong and clear communication skills
Technical skills
Python, including data science libraries: numpy, scipy, pandas etc.
Experience using relational databases such as: Postgres, Redshift, MySQL, MSSQL and Oracle
Statistics: Hypothesis testing, significance, confidence intervals, precision/recall
Visualisation tools such as: Tableau, Looker, Mode, Apache Superset, matplotlib
Benefits
Work with the greatest talent. Our recruiting process is tough. We hold a high bar because we have a high performing culture - we only want the brightest and the best.
Join a community. We believe in in-person, we enjoy each others' company and we make meaningful connections with each other through global all-staff events, interest groups, sports clubs and social events.
Accelerate your career. Develop through our global training events, 'Level Up' investment, online training courses and our fantastic people leaders. Take your career to Rokt'speed - average time between promotions is 12 months.
Take a break. When you work hard, we know you also need to rest. We offer generous time off and parental leave policies.
Stay happy and healthy. Enjoy catered lunch 3 times a week and healthy snacks in the office, join the gym on us!
Become a shareholder. All Rokt'stars have stock options. If we succeed, everyone gets to enjoy the upside.
See the world! Along with our global all-staff events in amazing locations (Phuket, Thailand in January 2020), we also offer generous relocation packages for those interested in moving to another Rokt office. We have cool offices in great cities - London, Tokyo, New York, Singapore, Boston, Sydney.
Apply to Rokt
More jobs at Rokt
About Rokt
Office address
300 Elizabeth Street, Surry Hills, NSW, 2010
Company size
201-500 people
Founded in
2010