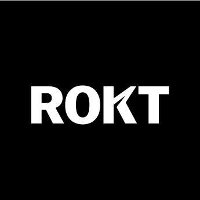 FP&A Manager at Rokt
Apply to Rokt
Rokt is looking for an FP&A Manager to support the CFO and Deputy CFO in driving our forecasting and financial decision making function. Working in a small team at a fast-paced growth company, you will be measured on your ability to establish best-in-class systems and processes, drive projects to outcomes and work collaboratively across functions. You will be empowered to own the impact of your recommendations and will have an opportunity to influence the strategic decision making of the leadership team.


Rokt makes e-commerce smarter, faster and better. When customers are buying online, they increasingly expect more personalized and relevant experiences. Rokt uses real-time data and decisioning to deliver the next best action for each person in each Transaction Moment™.


Our brilliant team of Rokt'stars have built a unique platform to unlock the unrealized potential in every single Transaction Moment(™), for businesses and consumers alike. Born in Sydney, Rokt now operates in the US, Canada, UK, France, Germany, Australia, New Zealand, Singapore, The Netherlands and Japan. We are profitable, growing fast and having great fun changing the face of eCommerce.


Who you are


You are smart with humility. Highly respected and a wonderful leader, you are self-aware of your strengths and weaknesses and you are working to develop yourself all the time. You enjoy supporting others to become better in their roles. You support the company's strategic vision and look proactively for ways to contribute. You ask questions of your team to help them solve problems rather than just giving advice. You share your technical expertise freely, and you invest time and energy into making sure you remain a current expert in your field.


You are customer-obsessed. You are able to identify customer trends across your portfolio and beyond. You remember to always ask about changing needs for clients and their consumers. All of your work and your team's work has the customer at the heart. You adapt your approach according to the individual, situation and context


You are up for a challenge. Consistently achieving your KPIs and leading your team to achieve theirs, you are able to also identify new ways to extend the business - improving what we already do (new process, new tech, new new!), or completely new frontiers for the business to consider conquering. You are energized by change and innovation.


You enjoy the ride. You accept and respect people's individuality and their likelihood to have different views of the ideal ride. You actively look to ensure everyone in your team, and those in other teams, around you, are all enjoying the ride.


Responsibilities


Build and maintain a monthly integrated three-statement financial model
Own our long-term (5 years) financial model and drive analysis that demonstrates the long-term value impact of strategic discussions
Lead annual budgeting and quarterly re-forecast processes, collaborating with Business Development, Customer Success and Business Analysis teams
Prepare Board and Shareholder reporting material and work with investors on ad hoc reporting requests
Support CFO and Deputy CFO on strategic finance initiatives including capital raises, acquisitions, 409A valuations and systems and processes improvements

Requirements


3 - 5 years experience, investment banking or private equity experience preferred
Analytical mind with expert financial modelling skills
Excellent verbal and written communication skills across a variety of different audiences
Self-starter and comfortable adapting to change regularly
Outstanding attention to detail
Aligned with Rokt's core values: smart with humility, customer-obsessed, conquer new frontiers and enjoy the ride

Benefits


Work with the greatest talent in town. Our recruiting process is tough. We hold a high bar because we have a high performing culture - we only want the brightest and the best.
Join a community. We believe in in-person, we enjoy each others' company and we make meaningful connections with each other through global all-staff events, interest groups, sports clubs and social events.
Accelerate your career. Develop through our global training events, 'Level Up' investment, online training courses and our fantastic people leaders. Take your career to Rokt'speed - the average time between promotions is 12 months.
Take a break. When you work hard, we know you also need to rest. We offer generous time off and parental leave policies.
Stay happy and healthy. Enjoy catered lunch 3 times a week and healthy snacks in the office, join the gym on us!
Become a shareholder. All Rokt'stars have stock options. If we succeed, everyone gets to enjoy the upside.
See the world! Along with our global all-staff events in amazing locations, we also offer generous relocation packages for those interested in moving to another Rokt office. We have cool offices in great cities - London, Tokyo, New York, Singapore, Boston, Sydney.
Rokt is an Equal Opportunity Employer and recognizes that a diverse workforce is crucial to our success as a business. We encourage and welcome you to apply irrespective of age, gender identity, race, religion, sexual orientation, colour, pregnancy, carer/family responsibilities, national and social origin, political opinion, marital, veteran, or disability status.
Apply to Rokt
About Rokt
Office address
300 Elizabeth Street, Surry Hills, NSW, 2010
Company size
201-500 people
Founded in
2010