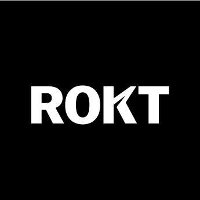 Product Manager - Optimisation Team at Rokt
$120k in Surry Hills, NSW
Apply to Rokt
Rokt Pty Ltd is the global leader in ecommerce marketing technology, we see opportunities in the Transaction Moment(™) invisible to others. Our brilliant team of Rokt'stars have built a unique platform to unlock the unrealised potential in every single Transaction Moment(™), for businesses and consumers alike. Born in Sydney, Rokt now operates in the US, Canada, UK, France, Germany, Australia, New Zealand, Singapore, The Netherlands and Japan. We are profitable, growing fast and having great fun changing the face of ecommerce.
You are someone who has significant expertise in data science and product management. Change is your friend - at Rokt we pivot when required, to optimise profitable growth, innovation and responsiveness to customers. You see opportunities in any challenge, and you bring a history of proven, best-in-class programs and initiatives to drive improved value to clients across the entire product portfolio.
You'll be a great candidate for this role if you love to be part of an extremely high performing team. You thrive leading and inspiring a team of over-achievers. International travel and domestic travel a requirement in this role (approx 5% of time).
Requirements
Bachelor's Degree in Computer Science, related technical field, or equivalent practical experience
4 years of experience in Product Management
Experience working on recommendation systems, and/or other algorithm-centric products that use machine learning at scale
Experience developing Internet products and technologies
Demonstrated ability to break down complex problems, conduct relevant analysis, and evaluate and recommend solutions.
A strong team player, positively contributing to the product team and culture.
Intrinsic understanding of data science principles and practices, able to deeply engage with machine learning specialists
Benefits
Work with the greatest talent in town. Our recruiting process is tough. We hold a high bar because we have a high performing culture - we only want the brightest and the best.
Join a community. We believe in in-person, we enjoy each others' company and we make meaningful connections with each other through global all-staff events, interest groups, sports clubs and social events.
Accelerate your career. Develop through our global training events, 'Level Up' investment, online training courses and our fantastic people leaders. Take your career to Rokt'speed - average time between promotions much faster than industry norms.
Take a break. When you work hard, we know you also need to rest. We offer generous time off and parental leave policies.
Stay happy and healthy. Enjoy catered lunch 3 times a week and healthy snacks in the office, join the gym on us!
Become a shareholder. All Rokt'stars have stock options. If we succeed, everyone gets to enjoy the upside.
See the world! Along with our global all-staff events in amazing locations (Phuket, Thailand in January 2020), we also offer generous relocation packages for those interested in moving to another Rokt office. We have cool offices in great cities - London, Tokyo, New York, Singapore, Boston, Sydney.
Salary range: $80,000 - $120,000.
Apply to Rokt
More jobs at Rokt
About Rokt
Office address
300 Elizabeth Street, Surry Hills, NSW, 2010
Company size
201-500 people
Founded in
2010