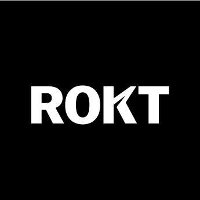 Senior Software Engineer Angular - Front-end team at Rokt
Apply to Rokt
Rokt is the global leader in ecommerce marketing technology, we see opportunities in the Transaction Moment(™) invisible to others, when customers have their wallets and minds open. Our brilliant team of Rokt'stars have built a unique platform to unlock the unrealised potential in every single Transaction Moment(™), for businesses and consumers alike. Born in Sydney, Rokt now operates in the US, Canada, UK, France, Germany, Australia, New Zealand, Singapore, The Netherlands and Japan. We are profitable, growing fast and having great fun changing the face of ecommerce.
We've pioneered an entirely new way for customers to ecommerce companies to increase engagement with their customers in the transaction. With a strong foundation in place, our next step is to build creative new features on top of the core platform, which is where you come in. Bringing your amazing track record of innovation on front-end codebases you will be:
Crafting high quality, robust systems for the long-term with a focus on simplicity and maintainability.
A custodian of your team's codebase - shaping, moulding and evolving it towards our ambitious goals.
Coding elegant solutions for meaningful problems.
Conducting thoughtful and detailed code reviews for the team.
Taking responsibility for system health, managing risks and security
Requirements
We want you to be set up for success, to do this you'll have:
Deep understanding of web fundamentals and server interaction.
Extensive experience building robust, maintainable, testable, modular, cross-browser front-end components using Angular, TypeScript/JavaScript.
Strong knowledge of Reactive programming(RxJS).
Strong skills in CSS including Sass/LESS preprocessor and BEM CSS naming conventions.
Capability around setting up and managing front-end build/packaging/minification pipelines using Webpack, Rollup, etc.
Expertise with Javascript testing frameworks (both unit and end-to-end testing) such as Jest, Jasmine, Cypress, etc.
A natural lean towards continuous improvement, code quality and sound principles.
Solid understanding of OWASP and client-side security practices
Experience working in Agile teams and following SCRUM process
Benefits
Work with the greatest talent. Our recruiting process is tough. We hold a high bar because we have a high performing culture - we only want the brightest and the best.
Join a community. We believe in in-person, we enjoy each others' company and we make meaningful connections with each other through global all-staff events, interest groups, sports clubs and social events.
Accelerate your career. Develop through our global training events, 'Level Up' investment, online training courses and our fantastic people leaders. Take your career to Rokt'speed - average time between promotions is 12 months.
Take a break. When you work hard, we know you also need to rest. We offer generous time off and parental leave policies.
Stay happy and healthy. Enjoy catered lunch 3 times a week and healthy snacks in the office, join the gym on us!
Become a shareholder. All Rokt'stars have stock options, everyone gets to enjoy the upside.
See the world! Along with our global all-staff events in amazing locations (Phuket, Thailand in January 2020), we also offer generous relocation packages for those interested in moving to another Rokt office. We have cool offices in great cities - London, Tokyo, New York, Singapore, Boston, Sydney.
We recognise balance and difference is important in all business. We encourage you whatever your background, gender, religion or sexual orientation to apply. If you need other considerations or adjustments please highlight in your application and our Recruiter will be in touch.
Apply to Rokt
More jobs at Rokt
About Rokt
Office address
300 Elizabeth Street, Surry Hills, NSW, 2010
Company size
201-500 people
Founded in
2010