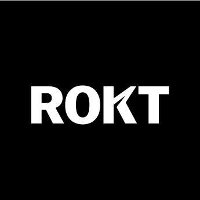 Senior Software Engineer C# - Calendar team at Rokt
Apply to Rokt
Rokt is the global leader in ecommerce marketing technology. When customers are buying online, they increasingly expect more personalised and relevant experiences. We unlock the hidden potential in every single Transaction Moment.
Born in Sydney, Rokt now operates in the US, Canada, UK, France, Germany, Australia, New Zealand, Singapore, The Netherlands and Japan.
We are profitable, growing fast, and having great fun transforming the world of ecommerce.
About the team
The calendaring team is looking to add another highly motivated full stack developer to join its team. If you enjoy a challenge and have a thirst for knowledge and innovation, this might be an opportunity you are looking for.
In this role you will be working on one of the biggest platforms under Rokt's roof, a product that allows customers to subscribe to calendar events that are dynamically being pushed to millions of calendars. We process many hundreds of requests per second, utilise event driven distributed infrastructure, warehousing Big Data and we look after our own DevOps in AWS. The platform is built on top of AWS tech stack, with predominantly serverless infrastructure backed by a variety of relational and document databases.
Come and work with customers like ESPN, NHL, NFL, UFC and many others!
Requirements
We are looking for a strong .NET engineer that has solid experience in building simple solutions with complex features. Bringing your awesome fullstack skills you will be:
Crafting high quality, scalable and resilient systems for the long-term with a focus on simplicity and maintainability.
A custodian of your team's codebase - shaping, moulding and evolving it towards our ambitious goals.
Desire to collaborate, participating in code reviews, providing and receiving thoughtful and constructive feedback
Taking responsibility for system health, managing risks and security.
Experience with .NET core.
Experience with public cloud provider, preferably AWS.
Familiarity with event driven infrastructure.
Experience with infrastructure as code and managing CI/CD pipelines.
Knowledge of relational databases, performance tuning, advanced querying.
Designing RESTful web apis.
Working with high throughput web based solutions.
Experience with Angular & NgRx
Benefits
Work with the greatest talent in town. Our recruiting process is tough. We hold a high bar because we have a high performing culture - we only want the brightest and the best.
Join a community. We believe in in-person, we enjoy each others' company and we make meaningful connections with each other through global all-staff events, interest groups, sports clubs and social events.
Accelerate your career. Develop through our global training events, 'Level Up' investment, online training courses and our fantastic people leaders. Take your career to Rokt'speed - average time between promotions is 12 months.
Take a break. When you work hard, we know you also need to rest. We offer generous time off and parental leave policies.
Stay happy and healthy. Enjoy catered lunch 3 times a week and healthy snacks in the office, join the gym on us!
Become a shareholder. All Rokt'stars have stock options. If we succeed, everyone gets to enjoy the upside.
See the world! Along with our global all-staff events in amazing locations (Phuket, Thailand in January 2020), we also offer generous relocation packages for those interested in moving to another Rokt office. We have cool offices in great cities - London, Tokyo, New York, Singapore, Boston, Sydney.
Apply to Rokt
More jobs at Rokt
About Rokt
Office address
300 Elizabeth Street, Surry Hills, NSW, 2010
Company size
201-500 people
Founded in
2010