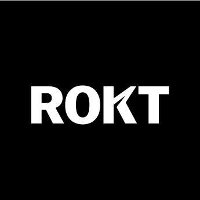 Senior Software Engineer iOS - Mobile Team at Rokt
Apply to Rokt
Rokt is the global leader in ecommerce marketing technology. When customers are buying online, they increasingly expect more personalised and relevant experiences. We unlock the hidden potential in every single Transaction Moment.
Born in Sydney, Rokt now operates in the US, Canada, UK, France, Germany, Australia, New Zealand, Singapore, The Netherlands and Japan.
We are profitable, growing fast, and having great fun transforming the world of ecommerce.
Who you are
Smart with humility. You are super smart and it shows in your work without you needing to tell anyone. You look for ways to collaborate well with others, you proactively support the more junior members of the team. You make decisions in a timely manner with sufficient information/perspectives). You work fast because the work makes sense instinctively to you, it is enjoyable - you'd even call it fun! You are consciously competent - you know what you need to know and you can deliver on it.
Customer obsessed. You are confident in your ability to keep the customer at the centre of things, but you ensure you are always asking clients about their needs and their consumer's needs to remain in touch with what is most current.
Conquer new frontiers. You are curious and engaged in all of your projects, looking to find new and better ways to conquer the frontiers you work on. Confident to drive results, you are aligned to the company goals and keep these in mind when considering new opportunities & alternative solutions.
Enjoy the ride. You're always looking to find the positive in your day and work, you are focussed on identifying solutions if there is a bump in the road. You demonstrate ability to understand and respect other people's priorities and different styles.
About the Engineering team
The Engineering team at Rokt is focused on building amazing experiences and solving complex problems. Our group of Engineers collaborate effectively to build great features for our customers, an awesome experience for the end user and all-the-while protecting and respecting user data and privacy. They make an impact with the products we create and shape the technical direction of the business. Roles include Engineer, Senior Engineer, Technical Specialist, Engineering Manager, Principal Engineer and Head of Engineering.
About the Mobile team
The Mobile team is part of the Integration Apps division of Rokt Engineering and consists of server-side and mobile native engineers, charged with creating mobile SDKs that allow Rokt's partners to unearth additional value from their mobile native e-commerce funnels. These SDK's integrate seamlessly into our partners' mobile apps and enable targeted and personalised marketing messages and offers to be displayed at optimal points along the in-app e-commerce flow. Rokt's large marketplace brings about really interesting challenges for this team around scale, performance, security, flexibility, user experience and interoperability. Some of the technologies that they use include Swift, Kotlin, CircleCI, AWS Device Farm and a host of other services on AWS.
Requirements
The Mobile team is looking for an iOS senior engineer with solid experience in building simple solutions that support complex features. We want you to be set up for success, to do this you'll have:
Deep understanding of iOS fundamentals, server interaction and inter-mobile-app communication.
Extensive experience building robust, maintainable, testable iOS frameworks and applications using Swift.
Capability around setting up and managing iOS build/packaging/release pipelines of iOS applications and frameworks using CircleCI, Fastlane, CocoaPods, Swift Package Manager, etc.
Expertise with iOS testing frameworks (both unit and end-to-end testing) such as XCTest, AWS Device Farm, etc.
A natural bent towards continuous improvement, code quality and sound principles.
Keen to learn new things like languages, frameworks and platforms.
Experience working in Agile teams and following SCRUM processes.
We'll be super excited if you also have
Experience writing and maintaining mobile frameworks that are embedded into other apps
Android and Cross-platform experiences such as Cordova, React Native, Flutter and Unity3D are a bonus
Benefits
Work with the greatest talent in town. Our recruiting process is tough. We hold a high bar because we have a high performing culture - we only want the brightest and the best.
Join a community. We believe in in-person, we enjoy each others' company and we make meaningful connections with each other through global all-staff events, interest groups, sports clubs and social events.
Accelerate your career. Develop through our global training events, 'Level Up' investment, online training courses and our fantastic people leaders. Take your career to Rokt'speed - average time between promotions is 12 months.
Take a break. When you work hard, we know you also need to rest. We offer generous time off and parental leave policies.
Stay happy and healthy. Enjoy catered lunch 3 times a week and healthy snacks in the office, join the gym on us!
Become a shareholder. All Rokt'stars have stock options. If we succeed, everyone gets to enjoy the upside.
See the world! Along with our global all-staff events in amazing locations (Phuket, Thailand in January 2020), we also offer generous relocation packages for those interested in moving to another Rokt office. We have cool offices in great cities - London, Tokyo, New York, Singapore, Boston, Sydney.
Apply to Rokt
More jobs at Rokt
About Rokt
Office address
300 Elizabeth Street, Surry Hills, NSW, 2010
Company size
201-500 people
Founded in
2010