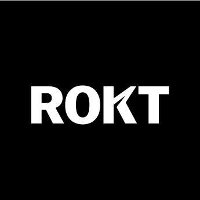 Senior Software Engineer - TestOps at Rokt
Apply to Rokt
Rokt is the global leader in ecommerce marketing technology, we see opportunities in the Transaction Moment(™) invisible to others, when customers have their wallets and minds open. Our brilliant team of Rokt'stars have built a unique platform to unlock the unrealised potential in every single Transaction Moment(™), for businesses and consumers alike. Born in Sydney, Rokt now operates in the US, Canada, UK, France, Germany, Australia, New Zealand, Singapore, The Netherlands and Japan. We are profitable, growing fast and having great fun changing the face of ecommerce.
With a strong foundation in place, our next step is to build creative new features on top of the core platform, which is where you come in. Bringing your awesome full-stack development and testing skills you will be:
Work with the developers and test engineers to build automated test framework for different projects
Come up with innovative test solution for microservice-based architecture
Build automated solution to test machine learning based non deterministic algorithm
Work on our existing Selenium-Gauge based end to end automation framework
Build new alerting, monitoring and reporting tool for test
Work on Buildkite pipeline, setup test environment and other infrastructure needed for testing
Requirements
At least 7-10 years experience as a Software Developer or Software Engineer in Test(C#, Java or similar language)
Bachelor's degree in Computer Science
Must have experience with different types of test automation end to end, integration, contract and unit test
Must have experience with various testing strategies including functional, smoke, regression, white box, performance, load, stress
Must have experience with testing all layers of web application including front end, backend and service layer
Must have experience with Selenium, BDD, Postman, SQL developer, Gauge, Cypress
Must have experience with Git CI/CD pipelines, Jenkins, Buildkite or similar build automation tools
Must have experience with cloud services such as AWS
Must have experience with containerisation tools such as Docker, Kubernetes etc
Experience in testing Big Data solutions
Experience in Machine learning and AI-based test automation is very beneficial
Motivated, quick learner and willing to learn
Ability to follow and enforce process
Ability to multitask and prioritise
We have recently formed the Test team and we would like to grow quickly in this area. Our target is less than an hour code to deployment time, which needs huge confidence in our automated test suite therefore we have a high focus on test automation in every layer. You will have immense opportunity to bring in your creative testing ideas and innovate a new way of testing machine learning algorithm or event streaming architecture. We are keen to adopt AI-based test automation in future, experience in that would be a great addition. Our technology serves thousands of requests every second and generates millions of data points every single day. More about our technology:
We utilise various tech stacks, including C# (more and more on .Net core/Linux), Clojure, Typescript and Python.
Our infrastructure is all hosted on AWS (we have no on-premise fleet) allowing us to scale as per demand.
We employ modern Event Streaming architectures to facilitate the flow of data between regions and downstream services to ensure our systems respond in a reliable and timely manner.
Agile development, Microservices, Serverless (sometimes), infrastructure as code, and as much automation as possible.
We actively encourage innovation and love new and interesting tech, but never because it's shiny, but rather because it helps us solve problems.
We embrace industry best practice and place a heavy emphasis on strong interface contracts between our services which talk JSON or Protobuf.
We harness various modern tools including Buildkite, Bitbucket, Jira, Confluence, Splunk and a variety of automation frameworks.
Benefits
Work with the greatest talent in town. Our recruiting process is tough. We hold a high bar because we have a high performing culture - we only want the brightest and the best.
Join a community. We believe in in-person, we enjoy each others' company and we make meaningful connections with each other through global all-staff events, interest groups, sports clubs and social events.
Accelerate your career. Develop through our global training events, 'Level Up' investment, online training courses and our fantastic people leaders. Take your career to Rokt'speed - average time between promotions is 12 months.
Take a break. When you work hard, we know you also need to rest. We offer generous time off and parental leave policies.
Stay happy and healthy. Enjoy catered lunch 3 times a week and healthy snacks in the office, join the gym on us!
Become a shareholder. All Rokt'stars have stock options, everyone gets to enjoy the upside.
See the world! Along with our global all-staff events in amazing locations (Phuket, Thailand in January 2020), we also offer generous relocation packages for those interested in moving to another Rokt office. We have cool offices in great cities - London, Tokyo, New York, Singapore, Boston, Sydney.
We recognise balance and difference is important in all business. We encourage you whatever your background, gender, religion or sexual orientation to apply. If you need other considerations or adjustments please highlight in your application and our Recruiter will be in touch.
Apply to Rokt
More jobs at Rokt
About Rokt
Office address
300 Elizabeth Street, Surry Hills, NSW, 2010
Company size
201-500 people
Founded in
2010