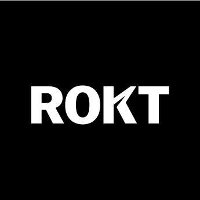 Site Reliability Engineering Manager at Rokt
Apply to Rokt
Rokt makes e-commerce smarter, faster and better. When customers are buying online, they increasingly expect more personalised and relevant experiences. Rokt uses real time data and decisioning to deliver the next best action for each person in each Transaction Moment™. Our brilliant team of Rokt'stars has built a unique platform to unlock the unrealised potential in every single Transaction Moment(™), for businesses and consumers alike. Born in Sydney, Rokt now operates in the US, Canada, UK, France, Germany, Australia, New Zealand, Singapore, The Netherlands and Japan. We are profitable, growing fast and having great fun changing the face of ecommerce.
About you
You are smart with humility. Highly respected and a wonderful leader, you are self-aware of your strengths and weaknesses and you are working to develop yourself all the time. You enjoy supporting others to become better in their roles. You support the company's strategic vision and look proactively for ways to contribute. You ask questions of your team to help them solve problems rather than just giving advice. You share your technical expertise freely, and you invest time and energy into making sure you remain a current expert in your field.
You are customer obsessed. You are able to identify customer trends across your portfolio and beyond. You remember to always ask about changing needs for clients and their consumers. All of your work and your team's work has the customer at the heart. You adapt your approach according to the individual, situation and context.
You are up for a challenge. Consistently achieving your KPIs and leading your team to achieve theirs, you are able to also identify new ways to extend the business - improving what we already do (new process, new tech, new new!), or completely new frontiers for the business to consider conquering. You are energised by change and innovation.
You enjoy the ride. You accept and respect people's individuality and their likelihood to have different views of the ideal ride. You actively look to ensure everyone in your team, and those in other teams, around you are all enjoying the ride.
Requirements
Experience with low latency distributed system design
A strong understanding of software engineering principles. Ideally development experience with one or more general purpose programming languages
Experience with rolling out and the maintenance of large-scale container orchestration systems such as Kubernetes in multiple regions within AWS.
Experience with Prometheus, Grafana and a broad range of AWS services in production
Experience with Observability techniques including retries, circuit breaking, distributed tracing, anomaly traffic detection etc
Be capable of leading from the front by example using Rokt's values
A hands-on technical background in SRE and/or Platform engineering roles
Ability to drive large organisation wide initiatives from ideation to completion
Be motivated, self driven in a fast (we truly mean fast) paced collaborative environment with great communication skills
Excellent understanding of developer productivity improvements
Keen to always push the boundaries and think outside of the box
Excellent written and verbal communication skills; with the ability to work with a diverse range of individuals from different backgrounds and with different professional needs
Stakeholder management across the entire business
BS degree in Computer Science, similar technical field of study or equivalent practical experience.

Benefits
Work with the greatest talent in town. Our recruiting process is tough. We hold a high bar because we have a high performing culture - we only want the brightest and the best.
Join a community. We believe in in-person, we enjoy each others' company and we make meaningful connections with each other through global all-staff events, interest groups, sports clubs and social events.
Accelerate your career. Develop through our global training events, 'Level Up' investment, online training courses and our fantastic people leaders. Take your career to Rokt'speed - average time between promotions is 12 months.
Take a break. When you work hard, we know you also need to rest. We offer generous time off and parental leave policies.
Stay happy and healthy. Enjoy catered lunch 3 times a week and healthy snacks in the office, join the gym on us!
Become a shareholder. All Rokt'stars have stock options. If we succeed, everyone gets to enjoy the upside.
See the world! Along with our global all-staff events in amazing locations, we also offer generous relocation packages for those interested in moving to another Rokt office. We have cool offices in great cities - London, Tokyo, New York, Singapore, Boston, Sydney.
Rokt is an Equal Opportunity Employer and recognises that a diverse workforce is crucial to our success as a business. We encourage and welcome you to apply irrespective of age, gender identity, race, religion, sexual orientation, colour, pregnancy, carer/family responsibilities, national and social origin, political opinion, marital, veteran, or disability status.
Apply to Rokt
More jobs at Rokt
About Rokt
Office address
300 Elizabeth Street, Surry Hills, NSW, 2010
Company size
201-500 people
Founded in
2010
Related jobs