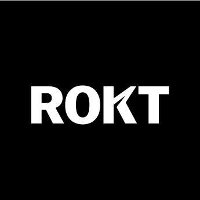 UX/UI Designer at Rokt
The original Rokt band got together in 2011. From there we've grown to an amazing global ensemble of over 170 people in Sydney, New York, Melbourne, the Netherlands, London, New Zealand, and Japan. We've crafted patented software, and fought the law to allow all Australian software businesses to protect their patents (and we won!). In doing this we've disrupted the marketing technology industry and Australian patents for software as a whole. In 2019 we're investing over $23m expanding our teams in Sydney. Do you want to be our next generation Rokt'star?
We're looking for an experienced and passionate UX/UI designer to ensure the Rokt B2B platform is world class in its visual design and usability. The platform supports internal and external users from a broad range of functions including account managers, reporting analysts, operations and finance. You will also help Rokt and our partners to optimise the check-out flow, extend consumer engagement with internal and sponsored offers, and maximise value.
As our next UX/UI designer, you will be the voice of the user, ensuring the user experience is simple, intuitive and effective. Working closely with the existing Product Managers and Designers, you will help design, test and evaluate various UX/UI options to ensure we delight our customers. Day to day you can expect to:
Design the user experience (UX) for new product features and interfaces within our core web and mobile application
Execute the UX design process from end to end, including user research, personas, low fidelity wireframes, and high fidelity prototypes
Act as the user-advocate during the product development process, subjecting early-stage designs to usability testing or expert review, and defining solutions from a user-centred perspective
Maintain a visual style guide
Deliver UX mock-ups using tools such as Sketch and InVision
Be an integral part of one or more scrum teams
Collaborate with other UX designers and be part of a growing UX team
Requirements
Successful delivery of end-to-end UX on projects from ideation to production
Experience defining a long-term vision for a product or feature delivered incrementally towards end state
Ability to generate multiple UX solutions for the same problem and understand pros and cons of each solution
Ability to see the big picture with a pixel-perfect attention to detail
Adaptive personality that can thrive in both structured and unstructured environments
Hunger for new UX and design trends.
Open to feedback from your team to benefit project development
Your CV should include
Links to a portfolio of work demonstrating experience creating amazing responsive web applications and user-centred design solutions (wireframes / prototypes)
Experience in a startup, tech/product company and/or agile environment
End-to-end UX project experience, ideation to production
Benefits
In return for your amazing skills we'll provide new challenges, an encouraging team of forward-thinking engineers and a competitive salary. We also have all the perks you'd expect, including employee stock plan, training budget, tech allowance, annual kick off in amazing places, (including Hawaii, the Blue Mountains, and Thailand in 2020!) and free lunches. There's also sponsored social clubs including Microcontrollers, Gym, Basketball, Board Games, even Band. You could start your own club too.
Whether you love indie, pop, ASMR, metal, jazz, hip hop or classical, we'll make space for you to be a Rokt'star. Get your application ready* and apply now.
(*no singing, or instruments required, promise.)
We recognise balance and difference is important in all business. We encourage you whatever your background, gender, religion or sexual orientation to apply. If you need other considerations or adjustments please highlight in your application and our Recruiter will be in touch.
Apply to Rokt
About Rokt
Office address
300 Elizabeth Street, Surry Hills, NSW, 2010
Company size
201-500 people
Founded in
2010