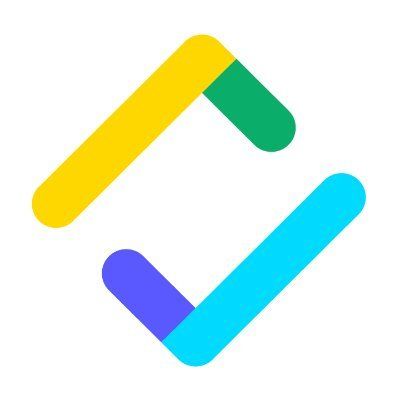 Site Reliability Engineering Manager at SafetyCulture
Apply to SafetyCulture
At SafetyCulture, we're empowering front line workers to drive operational excellence and take ownership of their safety and wellbeing.
We're looking for talented people to help us build a world class engineering team. We have hundreds of thousands of workers in over 150 countries using our platform, conducting millions of inspections every month, and having a positive impact on their lives. We're facing interesting technical challenges as we scale the platform, and have ambitious goals to reach millions of workers by 2025.
The role


As a Site Reliability Manager at SafetyCulture, you'll lead a team of SREs to design, build and run resilient systems. You and your team will live and die by Murphy's Law, knowing that anything that can go wrong will go wrong at the worst possible moment. You'll foster a culture of designing for, and expecting, failure in production systems - a culture where learning and knowledge-sharing is expected. 
You'll face exciting technical challenges as we scale, and be an integral part of the engineering management team. You love to solve sticky cross-service and cross-domain problems, and have a passion to identify root causes in complex scenarios. Most importantly you are a people leader and you are excited about the prospect of working in a fast-paced demanding environment and get that learning happens at the edge of the comfort zone.
How you can have an impact


As an engineering leader, you'll have influence over the direction of the team and function, and a strategic impact on the overall business strategy. You'll impact significantly on evolving engineering practices and culture to build a world class engineering team.  Identifying gaps in existing systems and coming up with remediation plans. Improving metrics such as MTTR and MTTF, and promoting a culture of sustainable incident response and blameless post-mortem. Experimenting with ways to become more efficient and productive, and bringing these learnings to the senior leadership team. We encourage involvement in the community, open source work, attending talks and events, and experimenting with new technologies.
The teams


In Sydney we have teams developing and supporting our SaaS platform, working on extending the functionality and longer term strategic bets, including real-time incident reporting, analytics, and IoT. Each team has a co-located manager, product manager, designer, direct access to customers, and support from specialists in quality, SRE and specific technologies. Check out some of the things we've been doing in our
blog
.

Essential


Experience managing and growing a team of software or infrastructure engineers
Experience driving engineering excellence and best practice
Ability to set and drive the big picture strategy for the team
Excellent human-handling-skills with an ability to build and maintain healthy cross-team relationships
Able to demonstrate SafetyCulture values (Think Customer, Open Honest Always, Better as a Team, Be Bold Bring Action)

Desirable


Fluency in at least one modern programming language
An ability to wrangle with infrastructure tooling, and get why infrastructure-as-code is mandatory
A solid level of understanding of observability, alerting and alarming best practice

Benefits


Equity with high growth potential, and a competitive salary
In-house chef that cooks a delicious lunch each day, plus unlimited snacks
Cafe and barista, bar, pool table, rock climbing wall and pet-friendly office
Fun and quirky celebrations, including the annual ShipIt global offsite 
Great location in Surry Hills, close to Central Station and Crown Street

The company
SafetyCulture is a customer and product-driven company with an ambitious mission: empower front line workers to drive operational excellence and take ownership of their safety and wellbeing. The company started in Townsville, our HQ is in Sydney, and we have offices in Kansas City, Manchester and Manila.
Our first product, iAuditor, is a mobile platform that helps teams around the world carry out inspections and spot issues quickly and easily. The knock-on effects are huge: by surfacing exactly what matters, people in teams can act to improve their business, raising their game, again and again. From boutique hotels to space exploration companies, millions are discovering the positive impact iAuditor can have on their teams and performance everyday. Today there are 25,000 companies that pay for our products, carrying out millions of inspections per month.
This is an exciting time in SafetyCulture's history. All of the product is built in Australia, and we now have 300 mission-obsessed people driving outcomes for our customers. We have a strong senior leadership team with experience taking start-ups through the critical scale-up phase. We've raised almost $100 million in funding, which provides security and allows us to scale the business. We're using the funding to build complementary products, including real-time incident reporting, sensors and IoT, and workplace training. 

What we've done is great, but the best is still ahead of us.
Videos


Apply to SafetyCulture
More jobs at SafetyCulture
About SafetyCulture
Office address
2 Lacey Street, Surry Hills, NSW, 2010
221 Sturt Street, Townsville, QLD, 4810
Company size
201-500 people
Founded in
2004