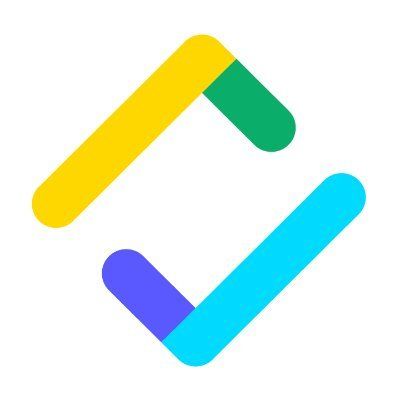 Apply to SafetyCulture
SafetyCulture is an Australian-based, international tech scale-up. We create SaaS solutions that empower front line workers to drive operational excellence and take ownership of their safety and wellbeing.
iAuditor was launched in 2012 to solve a global problem. Reduce workplace injuries and help frontline workers get home safely to their families. Fast forward 7 years, and we have hundreds of thousands of workers in over 150 countries using our platform, conducting millions of inspections every month. We're excited to have a largely untapped global market and ambitious goals to reach millions of workers by 2025. We're looking for talented and mission-driven people to drive that growth.
We are looking for a Senior Web Developer to work hand in hand with our marketing and acquisition teams. You'll be working in a web development team of two working closely with designers, marketers and analysts. As a Senior Person in the Marketing team, you will help bring online experiences to life. You thrive in a fast-paced environment where you can bring ideas and be heard. This is for an initial 6 month contract, start date April 2020.
The tech stack


Git, HTML, CSS/SASS, JQuery, Javascript, PHP, Wordpress

The role


Be responsible for developing a best-in-class digital experience for our customers (safetyculture.com)
Deliver cross-browser, optimised and responsive code
Work with designers to develop dynamic user experiences
Use your strong analytical thinking and creative problem-solving skills to launch online experiments to optimise landing pages and improve the customer experience
Track our data to see what works well and what is not working
Exploring options, setting up and analysing split tests
Work to create experiences that are user-friendly
Have an understanding of UI, responsive design, cross-browser compatibility, general web functions and standards

Requirements


You have 3+ years experience building production-level websites
You're not just a coder - you're someone who loves to wow users and give them a memorable and informative web experience
You sweat the details to deliver an impeccable web experience and will often come up with something better than that you were asked to do
Keeping up to date on new technologies in web development is a true hobby
You've got a good intuition for the user experience. You keep the customer in mind at all times and are driven to make every point of contact we have amazing
Using data is second nature - you take inspiration from usage data and measure any changes you make to ensure it drove the intended results
Expertise in CMS platforms such as Wordpress
Experience with backend and front end web technologies (HTML, WordPress, CSS/SASS, Javascript, jQuery and PHP)

The company
SafetyCulture is a customer and product-driven company with an ambitious mission: empower front line workers to drive operational excellence and take ownership of their safety and wellbeing. The company started in Townsville, our HQ is in Sydney, and we have offices in Kansas City, Manchester and Manila.
Our first product, iAuditor, is a mobile platform that helps teams around the world carry out inspections and spot issues quickly and easily. The knock-on effects are huge: by surfacing exactly what matters, people in teams can act to improve their business, raising their game, again and again. From boutique hotels to space exploration companies, millions are discovering the positive impact iAuditor can have on their teams and performance every day. Today there are 25,000 companies that pay for our products, carrying out millions of inspections per month.
This is an exciting time in SafetyCulture's history. All of the product is built in Australia, and we now have 300 mission-obsessed people driving outcomes for our customers. We have a strong senior leadership team with experience taking start-ups through the critical scale-up phase. We've raised almost $100 million in funding, which provides security and allows us to scale the business. We're using the funding to build complementary products, including real-time incident reporting, sensors and IoT, and workplace training. 
What we've done is great, but the best is still ahead of us.
Videos


Apply to SafetyCulture
More jobs at SafetyCulture
About SafetyCulture
Office address
2 Lacey Street, Surry Hills, NSW, 2010
221 Sturt Street, Townsville, QLD, 4810
Company size
201-500 people
Founded in
2004