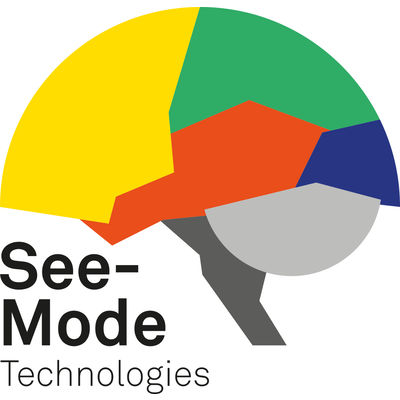 Job Description
Prahran, VIC · Full Time · Business Development Manager
Apply to See-Mode Technologies
As our first business development manager, we're looking for a creative sales-oriented person to help us establish a repeatable and scalable sales process, find ways to get us in front of the right person, understand how decisions are made in hospitals and the healthcare industry, find and evaluate strategic partnership opportunities with OEMs, do market research and propose the optimum pricing and business model for our products.


Wearing multiple hats: Meeting with customers, closing sales, collecting customer feedback and communicating with our developers, setting up partnerships with device manufacturers, pricing brand-new products. You name it!
Experience in selling brand-new products: We do missionary sales. We don't sell better mouse traps. If you're experienced in selling products that are very new/don't have lots of competitors, that's a huge bonus. If you've done that in the medical market, you'll fit right in!
Understanding sales and decision making in healthcare: You understand how decisions are made in hospitals and within the complex healthcare industry where multiple decision makers are involved. You should know about reimbursements, and a bit of health economics.
Customer-facing and bringing new customers: You are able to speak and understand the language of clinicians and provide product demos to both clinicians and hospital administrators. You are able to receive detailed feedback from them, understand their pain points, and bring it back to our engineering team.
Marketing and Advertising: You can find and attend the right conferences to generate leads and increase company visibility. You will help us prepare commercial kits (whitepapers, slides, CRM, and metrics for BD/sales).
Attitude: You are passionate about new technologies, especially AI in healthcare.
You're startup material: You understand that quick iteration is the biggest asset of a startup, not perfection. You appreciate the startup mess. Meanwhile, you like to implement simple but effective processes that improve the system. You want to take more responsibility every day.

Requirements


2+ years of experience in technical sales or enterprise business development
Demonstrated ability to comprehend customer's technical needs and feedback
Excellent at communicating product value proposition and 1 minute pitches
Familiarity with sales and procurement in hospitals and within the healthcare industry
Apply to See-Mode Technologies
More jobs at See-Mode Technologies
About See-Mode Technologies
Office address
231 Chapel Street, Prahran, VIC, 3181
Company size
1-10 people
Founded in
2017