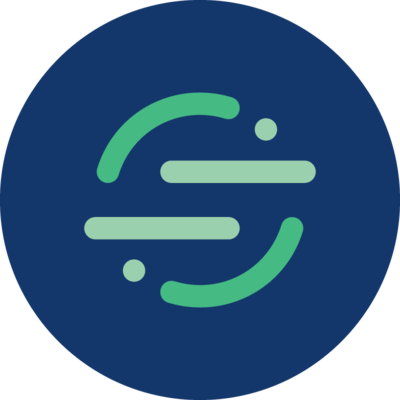 Solutions Architect at Segment
Apply to Segment
At Segment, we believe companies should be able to send their data wherever they want, whenever they want, with no fuss. We make this easy with a single platform that collects, stores, filters, transforms and sends data to hundreds of business tools with the flip of a switch. More recently, we also developed the ability to let customers enrich their data in real time using computations they specify. Our goal is to make it easy to understand, extract value, and protect the integrity of data. We are creating a world where engineers spend their time working on their core product, letting us take care of the complexities of processing their customer data reliably at scale. We're in the running to take over the entire customer data ecosystem, and we need the best people to take the market. 


We're looking for an experienced customer-facing Solutions Architect who loves helping people, solving problems, and wants to be a major factor in the success of our largest enterprise customers. This position is for someone who has strong technical aptitude, extensive customer-facing experience and the ability to oversee multiple engagements. 


As a Solutions Architect, you'll be tasked with leading technical on-boarding engagements with our enterprise customers and supporting ongoing efforts to build a world-class professional services organization. You'd be joining a team of talented individuals that care deeply about Segment's customers, partners, each other and the broader community. We judge ourselves on how well we serve each of those stakeholders. So if you enjoy working with smart people and helping to build a company that cares about quality, you've found the right place.


Our Sydney team is growing, which means you will be a founding member of this office. There will be plenty of opportunity to define culture and process while supporting customers throughout APAC. If these kinds of challenges excite you, you might be the Solutions Architect for us!

What you'll do


Help customers instrument Segment APIs across their stack (web, mobile, server) and maximize the value generated from the many end tool and warehouse integrations Segment supports
Complete on-boarding engagements within budget and scope
Design a data structure that will gracefully flow downstream into integrations or SQL warehouses
Develop and iterate on internal processes to ensure consistency across our on-boarding engagements
Work closely with the product team to improve customer success across our entire platform
Become a guide on the code base and functionality of the Segment platform, libraries, and integrations. And help improve it!
Travel to meet with new Segment customers (travel expectation is 20-25%) 

You're a great fit if you


Have experience deploying a sophisticated technical product with a variety of clients 
Are able to deal with variety of stakeholders ranging from timeline-driven project managers, sophisticated marketers, technical engineers, and strategic business partners
Have strong time management skills and are organized and detail obsessed
Are passionate about learning the ins and outs that sit at the intersection of an exciting, customer focused ecosystem
Love for explaining technical concepts and the moment where you see things "click"
Have solid client-side Javascript skills and experience working with APIs and server-side languages
Can write SQL queries and have experience with data architecture

Desirable but not essential


Experience working closely with or implementing any of our Destination partners
PMP certification (or a similar accreditation)
Experience working as a full-time software engineer at any point in your career
Expertise in multiple areas of the MarTech ecosystem and concepts including attribution, analytics, adtech, CRM, mobile, NPS and more
Segment is an equal opportunity employer. We believe that everyone should receive equal consideration and treatment. Recruitment, hiring, placements, transfers, and promotions will happen based on qualifications for the positions being filled regardless of sex, gender identity, race, religious creed, color, national origin ancestry, age, physical disability, pregnancy, mental disability, or medical condition.
Apply to Segment
About Segment
Office address
64 York Street, Sydney, NSW, 2000
Company size
201-500 people
Founded in
2011