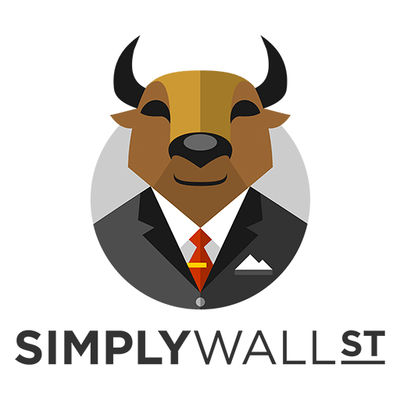 We have a grand ambition to transform how retail investors understand the stock market. We're looking for a candidate that has passion for building great products and who wants to be part of a deeply customer focused company.


Our company is 3 years old, we have over 1,000,000 users worldwide, we are revenue generating and will continue to expand globally in 2019. Users love our innovative approach to using data visualisation to help them make investing decisions.


Most importantly, we get to spend everyday doing something we love, it's a lot of fun 😊!

Before you apply


You must have an extensive collection of personal or commercial projects that showcase your abilities. We do not consider university projects as being part of a portfolio and will disregard them. University degrees are not necessary, we love self-taught developers.


Take some time to explore our product, if you get invited to an interview we expect you to know it inside out. We love constructive criticism and are always open to unique perspectives or being impressed by new ideas.


We use PHP7, whilst PHP experience isn't a pre-requisite we are open to someone who would be able to pick it up quickly based of other back-end experience.


Technically we are looking for


Self-motivated and capable of working autonomously
Strong written/verbal communication within a small team
Excellent problem solving abilities
Focus on writing simple decoupled code anyone can understand
Demonstrable knowledge and/or example projects of Object Orientated Design
Experience using advanced concepts like Inversion of Control, Dependency Injection, and Service locators
Designed and implemented micro-services
Built and deployed container based services (rkt, docker, rancher, k8s)
Familiar with Symfony, Doctrine ORM, PHP League and requiring packagist/composer components
Good knowledge of relational based databases (Bonus if MSSQL)
Ability to effectively use Linux based development and production environments
Strong experience designing, implementing and consuming REST based API resources
Understanding of distributed systems architecture
Eager to work directly on scaling a rapid growth global platform

Our offer


A competitive salary and equity package

How to apply


Please only apply using this method, do not email, and no recruiters:


Send an OPTIONS request to https://legacy.simplywall.st/careers
Don't forget a link to your github or similar (we ❤ side projects)
Apply to Simply Wall St
About Simply Wall St
Office address
24 Kippax Street, Surry Hills, NSW, 2010
Company size
11-50 people
Founded in
2014