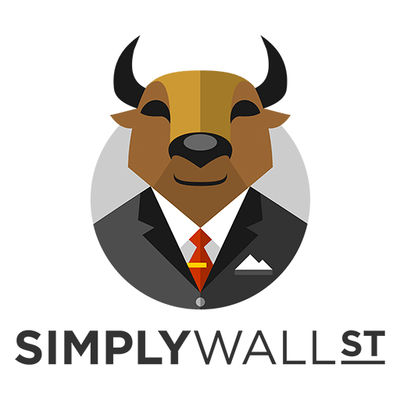 Quantitative Equity Analyst at Simply Wall St
Simply Wall St is looking for an Quantitative Equity Analyst to join the Simply Wall St team and help us on the mission of transforming the way everyday people around the world invest, through empowering them to understand complicated financial data and make better, non-emotional decisions.
You'll be managing and building the underlying financial analysis system that powers our research platform and News site.
Simply Wall St is a world-class product revolutionary in many ways – we use unique data visualisations and automation to make traditionally complex and complicated things simple and accessible. We are solving a very interesting problem in a very underserved space; the average retail investor massively underperforms the market but they really don't have to.
This is an opportunity to work at a well-funded, fast-growing Fintech startup with a global impact that is still in its early stage. We are growing really fast but the team is still very small – your work will directly impact every part of our product and will be used by millions of investors around the world every month.
This role would be best suited to somebody with equity research experience who also has programming knowledge for building analysis models.
Who are you?
Take some time to explore our product (including the News site!), if you get invited to an interview we expect you to know it inside out. We have an open source
analysis model
that also acts as an educational tool for our users.
We love suggestions on how we can improve our analysis, visualisations and user experience. How do you think our analysis system works? How would you improve it?
What are we looking for?
You've probably already figured our equity research system is entirely automated. The person for this role will be investigating and proposing improvements to our models, testing the improvements and finally implementing and monitoring them. Currently we have a company analysis model, an industry averages model and a portfolio analysis model. However as a startup this is constantly changing.
Traits you'll need to excel in this role
Understanding that the alpha in our models is user alpha (helping retail investors) and not financial alpha (although ideally these align)
Fast learner and quick to adapt
Take full responsibility for your work
Always asking why and questioning the status quo
Technically this might look like
Excellent understanding of the equity markets with experience in equity analysis, fundamental analysis and strong understanding of valuation techniques;
Experienced in programming, although we aren't particular about the language;
Experienced in building quantitative analysis models and handling large data sets;
An analytical mindset that can conceive innovative ways to discover insights from complex data;
Solid accounting knowledge, you can quickly dissect a balance sheet.
Bonus points given for
Interesting side projects outside of work;
Knowledge of SQL or other data query methods;
Already having a portfolio of shares.
Why us?
Equity research is undergoing a huge shift and Simply Wall St is at the forefront of the technology changing how it will look, join us if you'd like to be part of that.
How to apply
Being a technical role, we ask you apply via our API like the rest of our developers:
Send an OPTIONS request to https://legacy.simplywall.st/careers
 (If you haven't done this before, don't worry it's quite straightforward)
Include some ideas on how we could improve our current analysis model
Apply to Simply Wall St
About Simply Wall St
Office address
24 Kippax Street, Surry Hills, NSW, 2010
Company size
11-50 people
Founded in
2014