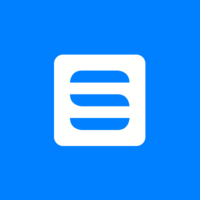 Salesforce Solution Architect at Skedulo
Apply to Skedulo
Based in our Sydney office this role partners closely with the Product, Sales, Sales Engineering and Customer Success teams to understand the customers' business and technical requirements and to design and develop solutions that not only meet the customer's current needs, but also scale to meet their future growth.


Key objectives and responsibilities will include


Plan and facilitate prospect and customer workshops to understand business problems and design solutions that will solve these problems.
Create detailed solution and technical architecture diagrams, data models and process maps to support Skedulo Project Delivery of solutions.
Leverage Skedulo and Customer Branding Assets to design prototypes to enable internal and external stakeholders to envision the Software Solution and support their understanding of its solution.
Recommend coding and design best practices based on Salesforce and Skedulo domain expertise and user research.
Drive revenue and operational efficiency by creating and incorporating repeatable code assets for custom implementation projects.
Provide guidance and technical expert services for customer and Partner technical resources.
Design, build and recommend long term, scalable solutions for customers based on customer size and solution complexity, while recommending a phased approach where applicable.
Have a robust understanding and incorporate user experience, behavioural research and technical specifications of solutions on mobile platforms.
Create detailed Technical and Functional Documentation, outlining the design and scope of solutions, including diagrams of the proposed solution, data model and integration requirements, for delivery to prospective customers
Play the role of a first level reviewer for customer redlines on any Statement of Work Legal documentation.
Review and incorporate domain expertise for technical documentation generated by peers.
Work closely with Skedulo Product Management to champion customer requested features while continually supporting the overall theme of making Skedulo the forefront of innovation in the mobile workforce management market.
Work closely with the Sales Team to understand prospect business challenges and demonstrate how Skedulo can maximise their business success.
Support the Project Delivery team as they execute the build, test, train and deploy of Projects when they have architectural questions or the Customer changes their original requirements.
Oversee the creation of As-Built technical specifications for custom development and systems integration requirements.
Opportunities to work on core product development, integration development and customer success development projects.

Desired skills and experience


5+ years prior experience as a Solution Architect in a complex environment on the Salesforce Platform is preferred.
A proven ability to learn new products, develop technical knowledge and apply new skills in a high paced environment.
Pre-sales experience including presentation skills and ability to demo solutions.
Excellent written and verbal communication skills are a must.
A strong teamwork ethic is essential.
Good knowledge of web services and integration
High quality wireframes and mockups in a pre sales environment.
Excellent knowledge of Salesforce Administration and Development: Force.com / Sales Cloud / Service Cloud, advanced configuration, security / permissions management, visualforce design considerations.
Enjoy problem solving while learning, developing and applying new skills along the way.
Bachelor's degree in Engineering, Information Management, Computer Science, Software Engineering, MIS or related degree.
Beneficial to have a working knowledge of the Atlassian Suite, JIRA, Confluence and Service Desk.
Beneficial to have prior experience working with offshore and distributed development teams
Don't meet all these requirements but still feel you would be a great fit for the role? Please apply and tell us why!

Benefits


We offer highly competitive benefits packages to keep you healthy, happy, and operating at your best.
Our offices have creative, open workspaces with room to play, reflect, and relax.
We support your ongoing education and learning as a valued teammate.
Life isn't crammed into a 9-5. We provide a balanced lifestyle to encourage you to perform at your best.
Fresh fruit, muesli bars, and all things yum are found in our kitchens—because it would be rude not to.
Our team is extremely competitive, and we will challenge your best table tennis skills.
If you are looking for a new challenging role, willing to get your 'hands dirty', and think the requirements above describe you, then please apply by following the link below.
Apply to Skedulo
About Skedulo
Office address
47 Warner Street, Fortitude Valley, QLD, 4006
111 Elizabeth Street, Sydney, NSW, 2000
Company size
51-200 people
Founded in
2012