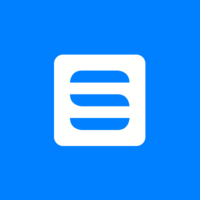 VP Engineering at Skedulo
Skedulo is on a mission to support the 2.7 billion people in the world and the companies that employ them, who do not work at a desk every day. Help us empower over 50,000 mobile workers!
As a member of the Executive Team, the Vice President, Engineering will be a transformational leader of Skedulo's Technology and Operations in Brisbane reporting to the Chief Operating Officer. This position will manage and lead an organisation that envisions and then delivers innovative software that will revolutionise the way businesses manage their mobile workforce. 
Skedulo offers enterprises and mid-market companies a mobile workforce management solution with robust integration capabilities, including native integrations to Salesforce. With Skedulo, enterprises can unify their tech stacks and move trustworthy data across the organisation with ease.
With its roots in Brisbane, Australia, Skedulo has expanded globally to include offices in the United States, Vietnam, and the United Kingdom. Skedulo has enabled over 120 companies, including as CSG Limited, HealthStrong, and ECL Group, to seamlessly schedule and service more than 5 million appointments around the globe. The company has secured over $40 million in funding to date, led by M12, Costanoa Ventures, and Blackbird. For more information, please visit
www.skedulo.com
, or our
blog
,
tech blog
,
@Skedulo
,
Facebook
and
LinkedIn
pages.
The ideal candidate has proven success in building and delivering enterprise class software/systems and managing large global teams with multiple products & technology platforms. Background knowledge in SaaS, Mobile Solutions, and Cloud deployments are essential.
Key responsibilities include
Define and implement the development methodologies, processes, and tools that will ensure delivery of predictable, high-quality product releases using industry best practices in a very fast-paced environment.
Lead the development and timely delivery using agile best practices.
Create empowered teams and foster a culture of innovation including a passion for technology and a curiosity about the needs of the customer throughout the engineering organisation.
Partner with Product Management and Design to define and implement the product vision.
Leading application security programs and practices across a global organisation.
Lead and reinforce company values and culture in day-to-day behaviours, management style, and expectations of employees. This individual will be looked upon to inspire confidence and add additional leadership strength to the broader management team.
Responsibility for contractor resources contributing to the delivery of the product.
Building & scaling a world-class engineering organisation.
Requirements
10+ years of demonstrated success leading engineering organisations and growing the org from < 30 to 100+ engineers using agile best practices.
Must be abreast of new technologies and able to make recommendations on the future direction of the product both in terms of new features and new technologies.
Ability to work collaboratively across functional boundaries and across multiple organisational levels to drive results.
Experience effectively leading globally distributed organisation and contract resources into a cohesive, high-performance team.
Exceptional communication, interpersonal and presentation skills – both customer-facing and C-level Management
Ability to exercise independent judgment and make critical business decisions effectively
Technical Bachelor's required Master's degree preferred.
We hire differently. No one here believes employees should be replaceable, like parts of an assembly line. We care for our people. We believe you'll add to the team, the culture, and life at the company in a positive way.
TEAM. We are a big global family. We treat each other with kindness and generosity. We know that a team that respects each other can tackle any hard problems – together.
CULTURE. Skedulo is a place where work and play often intertwine. We embrace the age-old adage "work hard, play hard." Let your work speak for itself. All we ask is that you have fun while doing it.
LIFE. Skedulo is full of passionate people. We believe that you should have the time and energy to pursue your passions inside the workplace and out, whether that means time with family, with friends, in your community, or on far-flung adventures.
Found out more about the way we work -
About Us
Apply to Skedulo
About Skedulo
Office address
47 Warner Street, Fortitude Valley, QLD, 4006
111 Elizabeth Street, Sydney, NSW, 2000
Company size
51-200 people
Founded in
2012