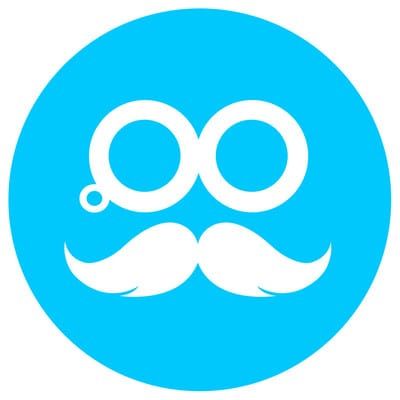 Digital Community Manager at Snooper
Job Description
Sydney, NSW · Full Time · Marketing
Apply to Snooper
Would you like to help us build the largest community of store-checkers in the world and create extra money opportunities for millions of people? Do you like the idea of helping the most renowned brands connect directly to their shoppers to get invaluable real time data? Do you want to solve the biggest problem of the Retail and Consumer Products industry?
Who we are


We are a fast-growing start-up funded by a famous Australian Venture Capital fund. We are already helping some of the biggest companies in the world get real-time point of sale data analytics – Unilever (Magnum, Dove), Heineken, Coca-Cola, Ferrero, Frucor (V Energy), Pernod Ricard (Absolute Vodka) and many more.
What we do


SNOOPER is a crowdsourcing platform for brands: our community of shoppers gets paid to collect in-store data and share their experience with brands in real time through our app.
What's in it for the brands: We are turning marketing and sales into a science – not just an art – by providing real time data analytics to brands at the lowest cost so that they can make smarter sales and marketing decisions. Brands can finally see through the eyes of their customers in real time and take actions to improve their experience in store.
What's in it for our Snoopers: We create extra money opportunities for our community of shoppers and allow anyone to make money with their smartphones. Download the app, answer a couple of questions while shopping and get paid! In only a couple of months, more than 20,000 users joined the Snooper community in Australia.
Your mission


We're looking for a passionate Digital Community Manager to grow our community of Snoopers in order to meet the objectives of our clients posting missions on the platform. There are 3 main pillars to your role: Recruitment, Activation, Support.
The role


Community recruitment

Paid advertising: Define and execute the digital advertising strategy to recruit Snoopers (i.e. mobile app users) at the lowest cost  – Identify most effective advertising channels, prepare advertising plan based on user profiles, prepare targeted advertising messages and creatives, launch and monitor advertising campaigns, manage advertising budget.
Other channels: Use your creativity to recruit users in more regional areas where Facebook advertising is less effective.
Advertising Analytics & ROI management: Analyse advertising campaign results and optimise campaigns based on key metrics (reach, cost per click, conversion rate, cost per install, …) to keep optimising advertising ROI

Community engagement and activation
Use our Facebook page, YouTube channel, Snooper Newsletter, Push notifications etc to keep our community engaged and active. You will be in charge of building our strategy and executing it on a daily basis. From contests, to Word of Mouth campaigns, just let your creativity flow to test as many engagement mechanisms as possible!
When users have questions and complaints, our supports team make sure to answer all their needs. You will be in charge of managing our community support team. This is a fantastic opportunity to develop your people management skills really early in your career.
Skills required


Very creative and think out of the box
Not scared to learn new skills
Very good communication skills and ability to create high quality content and design
Very well organized and communicating well on deadlines, priorities and roadblocks
Great sense of ownership and autonomy
Caring deeply about people, team and culture
Your benefits


Join an awarded and fast growing start-up at the beginning of our scaling stage
Get the ability to be in the driving seat and take ownership to drive sustainable growth – you will have a very high impact on the business, immediately!
Collaborate with the most renowned brands in the world to solve one of the biggest problem of the Retail and FMCG industry
Get unparalleled learning opportunities in a fast-paced organisation thanks to stage of the business and span of your responsibilities and by being a key member of the senior team
Benefit from our connection with the start-up ecosystem, notably the muru-D network (the accelerator backed by Telstra as we had the privilege to be part of the SYD4 cohort)
Enjoy a great work environment with a fun team and other perks (quarterly team offsites, regular team lunches, weekly Friday drinks and 'Win of the Week' celebrations…)
Work from our amazing office right in the centre of the Sydney CBD (bright open space shared with great Australian start-ups, barista coffee machine, ping pong table, office bar open every Friday afternoon…)
Apply to Snooper
More jobs at Snooper
About Snooper
Office address
11 York Street, Sydney, NSW, 2000
Company size
11-50 people
Founded in
2015