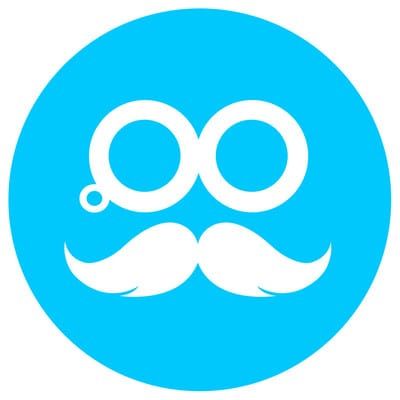 Strategy and Insights Consultant at Snooper
Job Description
Sydney, NSW · Full Time · Finance
Apply to Snooper
Would you like to help the most renowned brands connect directly to their shoppers to get invaluable real time data, make better sales and marketing investments and deliver higher value to their customers? Would you like to help us build the largest community of store-checkers in the world and create extra money opportunities for millions of people? Do you want to solve one of the biggest problem of the Retail and Consumer Products industry?


'Strategy and Insights consultant' is an exciting and brand new position that sits within our motivated, passionate and friendly Strategy and Business Development team. In this role, you will be leading a recently created revenue stream, the 'Industry Reports' offer. The 'Strategy and Insights consultant' will be responsible for identifying key FMCG industry questions and providing data-driven answers in the form of well-structured reports, super-relevant use cases, eye-catching infographics and exciting blog posts. Your ongoing challenges will be to conduct strategic industry research, identify needs, analyse data and create content that position us as experts in the industry.
Who we are


We want to help brands and retailers grow by delivering higher value and better in-store experience to their shoppers, while creating additional revenue opportunities for everyday people in Australia and beyond.


Our fast growing start-up has been helping some of the biggest companies in the world get real-time point of sale data analytics – Coca-Cola, Mars Wrigley Confectionery (Mars, Snickers, Extra), Pernod Ricard (Absolut Vodka, Beefeater Gin, Havana Club), Ferrero (Nutella, Kinder, Tic Tac) and many more.


In less than 2 years, we achieve the following milestones:


Awarded Start-Up of the Year at StartCon
Recognized as Digital Disruptor of the Retail and Consumer Products industry by the Australian Food and Grocery Council
Selected to be part of muru-d, the Telstra accelerator
$1M fund raising to accelerate growth
Partner of Coca-Cola Amatil through their innovation and accelerator program, Amatil X
50,000 users on our Mobile App, and an increased popularity supported by the Australian media
30+ leading FMCG companies and retailers leveraging the power of Snooper
An amazing team of 12 whose passion led to these fantastic results and are looking forward to the next Snooper adventures
What we do


SNOOPER is a crowdsourcing platform for brands: our community of shoppers gets paid to collect in-store data and share their experience with brands in real time through our app.


What's in it for the brands: We are turning marketing and sales into a science – not just an art – by providing real time data analytics to brands at the lowest cost so that they can make smarter sales and marketing decisions. Brands can finally see through the eyes of their customers in real time and take actions to improve their experience in store.


What's in it for our Snoopers: We create extra money opportunities for our community of shoppers and allow anyone to make money with their smartphones. Download the app, answer a couple of questions while shopping and get paid!


Responsibilities


Identify questions the FMCG industry might have, that can be answered by leveraging our community of shoppers
Define how to deliver industry insights (answers) to our clients (e.g.: report, infographics, blog post)
Suggest 'go-to-market' strategy (e.g.: target audience, channel, price)
Structure campaigns: define campaign objective, brief our ops team to develop shopper survey, define scope (e.g.: sample size, retailers) and outline data analysis methodology
Work closely with our Operations and Community managers to deliver the campaign as planned
Analyse data, translate into meaningful insights and create compelling and engaging content, that is aligned with our brand, offers and strategic goals
Deliver content across different channels (e.g.: blog, Facebook, website, press, Snooper platform) to drive brand awareness and engagement from prospects and leads
Develop use cases based on successful campaigns we ran for our clients, which can be celebrated on our external channels
Who are you?


You have a 'can-do' attitude and quickly absorb information
You have first class written communication skills
You have an analytical mind, thirst for understanding customer & industry needs and the ability to articulate complex problems and solutions in a simple, logical and impactful manner
You can confidently and constructively challenge team members and leadership to ensure the right client outcomes and value is delivered
You have and entrepreneurial spirit and are willing to work autonomously
Your benefits


Join an awarded start-up: Start up of the year and Best Mobile App start up at StartCon 2016, and recognised as Digital Disruptor of the Retail and Consumer Products industry by the Australian Food and Grocery Council
Collaborate with the most renowned brands in the world to solve one of the biggest problem of the Retail industry
Benefit from the muru-D network, the accelerator backed by Telstra as we had the privilege to be part of the SYD4 cohort
Enjoy a great work environment with high flexibility, fun team and other perks right in the centre of the Sydney CBD (at Fishburners – Wynyard)!
Next steps


Please apply by sending us your CV at careers@snooper-app.com


People usually say we're nice, so let's catch up and discuss about your ambitions.


Please note that we do NOT accept candidates from recruiting firms, remote candidate or agencies. Agency contacts are not welcome.
Apply to Snooper
More jobs at Snooper
About Snooper
Office address
11 York Street, Sydney, NSW, 2000
Company size
11-50 people
Founded in
2015