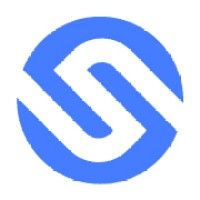 Data Engineer at Sonder
Apply to Sonder
National Winner - Telstra Business Award 2019 - Emerging & Energised
6th in the 2019 AFR BOSS Most Innovative Companies Technology List
Top 10 #linkedintopstartups
Deloitte TechFast50 Rising Star #18

Sonder is an Australia-wide network providing 24/7 rapid response safety and wellbeing assistance at the touch of a button. The only company of its kind, we believe everyone should have access to help when needed. On-demand and multilingual guidance and support is provided through our app, over the phone and in-person. If you're concerned, confused, lost or stranded, ill or injured, Sonder Australia can help.


Our vision is to create a global network of professionals who can be by your side within 20 minutes.
Sonder Australia currently supports members from more than 90 countries. We are a startup environment with the excitement and impact of building something from scratch, but also creating a new category in the marketplace. We're expanding internationally this year and the team size will double in the next six months. Join our journey to make personal safety and wellbeing accessible to everyone.

The opportunity


We are looking for a savvy Data Engineer to join our growing team of analytics experts. The hire will be responsible for expanding and optimising our data and data pipeline architecture, as well as optimising data flow and collection for cross functional teams. 


The ideal candidate is an experienced data pipeline builder and data wrangler who enjoys optimising data systems and building them from the ground up. The Data Engineer will support our software developers, database architect, and data analysts on data initiatives and will ensure optimal data delivery architecture is consistent throughout ongoing projects. They must be self-directed and comfortable supporting the data needs of multiple teams, systems and products. The right candidate will be excited by the prospect of optimising or even re-designing our company's data architecture to support our next generation of products and data initiatives.


Join Sonder, make an impact and help shape our future. You'll have flexibility, freedom, and ability to influence one of Australia's fastest growing businesses. We're already established in Australia and soon will be supporting millions of users globally. If you are self-driven, enjoy learning new technologies, and are willing to stretch yourself to become a stronger engineer and mentor others around you to do the same, this could be a good fit.
What you'll be working on
Create and maintain optimal data pipeline architecture
Assemble large, complex data sets that meet functional / non-functional business requirements.
Identify, design, and implement internal process improvements: automating manual processes, optimising data delivery, re-designing infrastructure for greater scalability, etc.
Build the infrastructure required for optimal extraction, transformation, and loading data from a wide variety of data sources using SQL and AWS 'big data' technologies.
Build analytics tools that utilize the data pipeline to provide actionable insights into customer acquisition, operational efficiency and other key business performance metrics.
Work with stakeholders including the Executive, Product, Data and Design teams to assist with data-related technical issues and support their data infrastructure needs.
Keep our data separated and secure across national boundaries through multiple data centers and AWS regions.
Create data tools for analytics and data scientist team members that assist them in building and optimizing our product into an innovative industry leader.
Work with data and analytics experts to strive for greater functionality in our data systems.
What we're looking for
Advanced working SQL knowledge and experience working with relational databases, query authoring (SQL) as well as working familiarity with a variety of databases.
Experience building and optimising 'big data' data pipelines, architectures and data sets.
Experience creating generic template-based processes.
Experience performing root cause analysis on internal and external data and processes to answer specific business questions and identify opportunities for improvement.
Build processes supporting data transformation, data structures, metadata, dependency and workload management.
A successful history of manipulating, processing and extracting value from large disconnected datasets.
Working knowledge of message queuing, stream processing, and highly scalable 'big data' data stores.
Strong project management and organisational skills.
Experience supporting and working with cross-functional teams in a dynamic environment.
We are looking for a candidate with 2+ years of experience in a Data Engineer role, who has attained a degree in Computer Science, Statistics, Informatics, Information Systems or another quantitative field. They should also have experience using the following software/tools:

We would love it if you had AWS Experience (Redshift, S3, Athena,etc)
1+ years experience working with Snowflake
2+ years experience working with Tableau or any similar data visualisation tool.
Experience with object-oriented/object function scripting languages: Python, Java, C++, Scala, etc.
Please note; due to the nature of our industry, all successful candidates are required to complete a National Police Check and WWCC
Apply to Sonder
About Sonder
Office address
834 Elizabeth Street, Waterloo, NSW, 2017
Company size
51-200 people
Founded in
2016