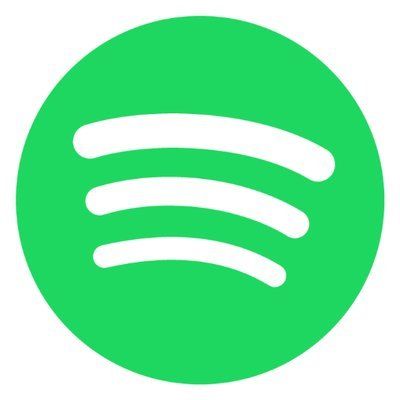 Marketing Manager AUNZ (Maternity Leave Cover) at Spotify
Apply to Spotify
We are looking for an outstanding AU & NZ Marketing Manager – as a 12 month maternity leave cover contract – to help drive the regional strategy and execution of marketing efforts in line with the key brand and acquisition metrics outlined within the regional marketing strategy.  Experience in interpreting consumer trends, audience and data insights and translating into meaningful marketing initiatives is essential, as is the ability to translate highly strategic marketing bets into regional tactical executions. A deep understanding of the AU (and ideally some NZ) market conditions, nuances, and tactical experience in driving brand growth is crucial. 


This role is a key role within the cross functional business at Spotify, and an expectation of leadership, ownership, creativity and passion is demanded.


This role will report directly to the Australian and New Zealand Head of Marketing.


What you'll do


Plan, execute and optimise at least quarterly (and some ad-hoc and reactive) campaigns and initiatives in collaboration with media agencies and creative partners (both internal media and creative stakeholders, and external agency partners) ensuring all marketing activity feels local, personal and delivers measurable user growth and/or retention.
Assist the ANZ marketing lead in developing the overall ANZ consumer marketing strategy, ensuring all regional activity is linked directly to brand and user growth forecasts as outlined by the global and regional leadership.  
Produce campaign retrospectives working closely with the Spotify analytics and insights teams to uncover insights to inform future initiatives and help demonstrate the return on investment. Experience in the full marketing lifecycle including devising, creating, executing, and tracking consumer paid advertising campaigns to drive key brand metrics is essential.
Play a pivotal role in the execution of Spotify ANZ digital and social strategy, briefing internal stakeholders where appropriate and leveraging global (and local) Spotify social media best practices.
Monitor the market to understand both consumer and competitor behaviour including the overall Spotify 'buzz' and brand sentiment coming from our customers and the wider market – sharing feedback with the relevant business leads
Partner with the consumer insights team globally to schedule a regular cadence of brand trackers and consumer analysis, disseminating feedback with key stakeholders
Work closely with the growth/performance marketing teams globally to drive all facets of the consumer funnel.
Work closely with (and drive) Cross Functionally relevant brand/consumer growth activations including Artist and Content Marketing (including music/podcasts and other), Product and Partnership marketing, and all owned channel marketing.
Working closely with Consumer PR/Comms/Social/CRM to ensure a full funnel of organic and paid programs align to the local growth goals.
Collaborate with, and drive, key partnership opportunities with the local Sales & BD organisations to drive ubiquity, reach, revenue, growth and brand outcomes.

Who you are


A 'roll up the sleeves' self-starter with a minimum of 5-7 years of experience working in consumer marketing, brand management or region/country management
You thoroughly understand the competitive digital music landscape, prominent web, mobile, and social platforms and their impact on popular culture
You have demonstrated experience in tailoring global brands to the AU & NZ audiences, managing marketing partners and executing successful campaigns accordingly
You have strong experience in senior marketing roles ideally within the consumer-facing web, electronics, entertainment or mobile industry – and ideally within the AU and NZ markets.
You have solid knowledge of the digital advertising industry with a strong professional network of media, marketing and brand advertising professionals – ideally within the AU and NZ markets.
You bring a great attitude, with a passion for the Spotify brand and the ability to motivate and inspire
You easily collaborate with global, and lead cross functional, cross-regional teams
You can work autonomously in an unstructured environment
You are creative, yet analytically minded with ability to work cross-functionally, and manage multiple stakeholders in multiple time-zones
You are able to change direction and work on multiple projects across a wide range of topics/businesses.
You exhibit curiosity, proactively solve problems, and get things done with a positive attitude
You are proficient in Keynote, PowerPoint, Excel, Gmail, and Google products; Adobe Design Suite/Photoshop knowledge is a plus
You have overseen and led the buying process of media, including online and offline channels, and have knowledge of SEM/SEO strategies.

This role is currently slated as a 12-month contract role (with possible 3 month extension to cover handovers on both ends), with potential for full time placement at the end of the contract period.


We are proud to foster a workplace free from discrimination. We strongly believe that diversity of experience, perspectives, and background will lead to a better environment for our employees and a better product for our users and our creators. This is something we value deeply and we encourage everyone to come be a part of changing the way the world listens to music.
Apply to Spotify
About Spotify
Office address
161 Sussex Street, Sydney, NSW, 2000
Company size
5000+ people
Founded in
2006