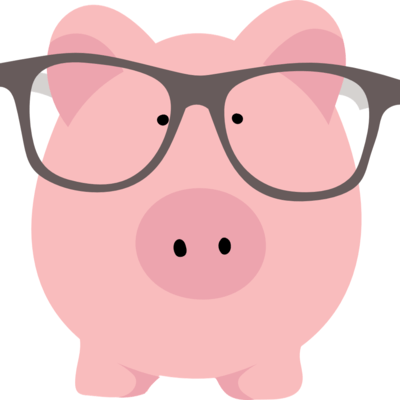 Acquisition Lead at Spriggy
Apply to Spriggy
Bring your creativity, customer empathy, and dedicated problem-solving skills to own and lead the development and execution of our growth acquisition plan. You will play a pivotal role, with a clear, singular focus, in helping Spriggy reach 1 million members in the next year. 
You'll get your hands dirty working alongside an acquisition team including designers, engineers, and analysts to quickly develop and test new marketing campaigns and experiments. Envision and create material that captures the attention of parents, helping them relate to the problems they face around kids & their relationship with money while positioning Spriggy as the compelling solution. The role will execute in a largely, but not exclusively, digital space.
We're a small, hyper-efficient team that will require you to be communicative, adaptable, fast learning and focused on growth. We believe that the core traits of creating this explosive growth are passion and creativity.
Your opportunity


At Spriggy, we believe we're a company that is building the future of money for families and young Australians. Since launching in late 2016 we've had over 300,000 Aussie members join us, been backed by high calibre Australian investors and won multiple awards. 
We're impressed by people who are curious quick learners, passionate problem solvers and inspired to act. If you can make a compelling case for an idea, we'll back you and you can run with it. Your day to day work will center around creating digital campaigns that tens of millions of Aussies will see, measuring the impacts and optimising to continue Spriggy's outstanding growth.
We're also expecting you to be able to, with the support of the Head of Growth, lead the acquisition team in planning and executing the growth initiatives, and reporting performance to the Founders. We'll also help you upskill and ensure that your passion is nurtured and we'll do everything we can to help you accelerate your own personal growth.   
The skillset


You absolutely don't need to be an expert at everything (if you are that's great), but a passion for acquisition, curiosity, and a fast learning rate are required. We're not too worried about what your education or past experience is, we'll support your professional development and continued growth. Skills and traits that are helpful for this role include:
Working with a small team to execute and learn quickly.
A high level of attention to detail.
Maximise every growth opportunity through channel diversification.
Ability to generate additional growth from within the existing member base.
The ability to bring ideas to the table. 
Create and seed content - with empathy for the audience.
The ability to solve complex problems.
Become familiar with data to derive insights and formulate actions.
Highly competent in Facebook ads manager and Google AdWords.
Exposure to Branch Attribution solution a plus.
Marketing Automation - Braze highly regarded.
Experience at a high pace, pure-play digital start-up and executing PR are highly regarded, but not essential.
Within 3 months
Have an understanding of the growth/business goals we're striving for.
Comfort in ownership of the acquisition targets.
Demonstrated capacity to work with the team in delivering new members. 
Demonstrated ability to use and report performance data to enhance growth.
Be ready to lead the acquisition team.
And beyond 
Own the acquisition team initiative planning and reporting.
Autonomously lead the development and execution of growth initiatives with the acquisition team.
Have an intimate understanding of growth/business goals and metrics.
Scale the growth of Spriggy beyond 1 million members and Australia. 
What it's like working at Spriggy?


You'll be joining a team of people with diverse backgrounds that include design, print media, medicine, physics, engineering, mathematics, sports, and previous start-up founders. 
Whether that is our family or our member's families, we're all about sharing a common goal and helping people get there together. We're all passionate problem solvers who believe people learn by doing. We tell it how it is and believe that together we can build a brighter future by ensuring what we choose to do makes a difference to us and our families.
Other benefits include
Work at one of Australia's fastest-growing startups alongside some of the country's best talent.
An opportunity to be an owner through our employee share option plan. 
Competitive salary and a flexible and supportive work environment.
We love education and personal growth. Find the right training, bring it to us, make the ROI case for the business and we'll get behind it.
Apply to Spriggy
About Spriggy
Office address
249 Pitt Street, Sydney, NSW, 2000
Company size
11-50 people
Founded in
2015