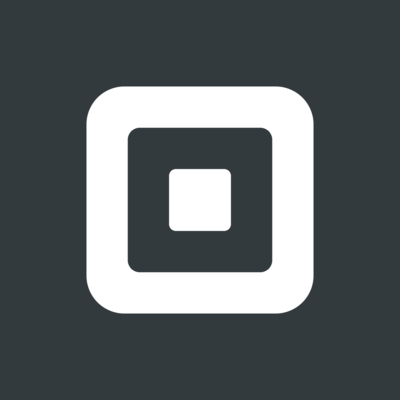 Finance & Strategy Senior Analyst, International at Square
Job Description
Melbourne, VIC · Full Time · Finance
Apply to Square
We believe the economy is better when everyone has access. When everyone has room to grow. No one should be left out because the cost is too great or the technology too complex. We started with a little white credit card reader but haven't stopped there. We're empowering the independent electrician to send invoices, setting up the favourite food truck with a delivery option, helping the ice cream shop pay its employees, and giving the burgeoning coffee chain capital for a second, third, and fourth location. We're here to help sellers of all sizes start, run, and grow their business—and helping them grow their business is good business for everyone.
Finance & Strategy is responsible for improving strategic, financial, and operational decision-making across Square. Our team's core value is trust – we build it by making what is complex simple, and we do it with analysis that is accurate and easy-to-understand. Business partners appreciate our insight and trust us to help solve difficult problems. We believe good ideas can come from anywhere, and we'll rely on you to collaborate with others, form intelligent opinions, and present your thoughts to decision-makers and company executives.
The Square Seller business provides products and services that helps sellers start, run, and grow their businesses and participate in the economy. The foundation of our offerings is a full service, managed payments offering and extends to include point-of-sale software and services that help sellers make informed business decisions on their orders, inventory, locations, employees, and customers. 
We have grown rapidly to serve millions of sellers that represent a diverse set of industries and sizes, and span geographies including the United States, Canada, Japan, Australia, and the United Kingdom. The Seller team includes both product business teams, as well as go-to-market and operational functional teams. 
International
International is one of Square's strategic priorities and represents a key growth vector for the company. That growth is fuelled by investment in existing markets, as well as evaluation of potential new markets. International success requires a large cross-functional effort: product, go-to-market, and operational teams must work cohesively to enable sellers globally to thrive in the economy.
We are looking for passionate individuals who will work as a member of Square's Finance & Strategy team, leading efforts to support our product teams. This leader will play an integral part in Square's success by working directly with Square's product business and finance leaders, driving financial planning and business forecasting, and developing strategic analysis around key business initiatives.
You will
Finance & Strategy team members have an intimate understanding of Square's business. We gain this by leveraging tools like Excel, SQL, and Looker to evaluate customer and financial trends, answer business questions with data-driven insights, and communicate actionable recommendations.
Apply subject matter expertise of Square's business model to 1) create analyses that facilitate clear and timely decision making, 2) forecast performance, including short- and long-term trends, 3) surface strategic insights for business partners, and 4) help inform Square's investment capacity across a range of functions.
Synthesise data from SQL databases and collaborate cross-functionally across Product, Marketing, Accounting, and Business Intelligence (among other teams) to understand complex relationships between key drivers of our business.
Report and analyse business results and communicate key takeaways to senior stakeholders, including identifying opportunities or risks.
Manage headcount and operating expense budget processes to ensure investment allocation and resources are in alignment with Square's strategic priorities.
You have
Bachelor's degree in Business, Finance, Accounting, Economics, or another relevant field
2 to 4 years of experience focused on financial modelling 
Advanced proficiency in Excel (you should be prepared for an Excel modelling interview)
Excellent business acumen and communication skills
Ability to execute independently and engage with team members of all levels
Commitment to Square's purpose of Economic Empowerment
Even better
Experience with SQL/comfort working with large data sets and creating data visualisations
Experience with software, internet, payments and/or financial technology industry
Additional information
At Square, our purpose is to empower – within and outside of our walls. In order to build the best tools for the businesses and customers we support all over the world, we have to start at home with a workforce as diverse and empowered as our sellers. To this end, we take great care to evaluate all employees and job applicants equally, based on merit, competence, and qualifications. We do not discriminate on the basis of race, religion, colour, national origin, gender, sexual orientation, age, marital status, veteran status, disability status, or any other characteristic protected by law. We encourage candidates from all backgrounds to apply and always consider qualified applicants with arrest and conviction records, in accordance with the San Francisco Fair Chance Ordinance. Applicants in need of special assistance or accommodation during the interview process or in accessing our website may contact us by sending an email to assistance(at)squareup.com. We will treat your request as confidentially as possible. In your email, please include your name and preferred method of contact, and we will respond as soon as possible.
Apply to Square
More jobs at Square
About Square
Office address
246 Bourke Street, Melbourne, VIC, 3000
Company size
1001-5000 people
Founded in
2009