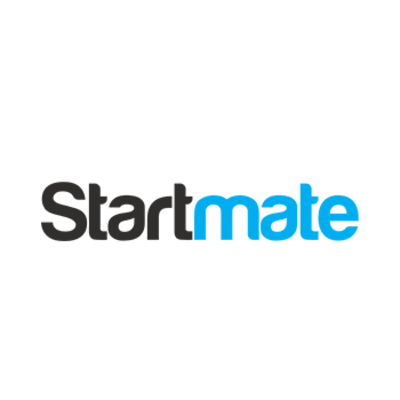 Community Operations Manager at Startmate
Do you want to be the voice of the most ambitious startup community in Australia?


Do you thrive on creating magical experiences that delight people because you think about everything they need before they do? 


Are you the sort of person who does it all? From intimate brekky events to 1,000+ people Demo Days? Communicating with vendors to 1,000's of subscribers? Highly organised and highly creative?

Do you get excited about running a Fellowship program to transition dozens of fellows into their dream job in a startup rocketship?


We want you!

At Startmate, we help exceptional founders build iconic companies. 


Each year the best people in Australian startups come together to invest in and support the next wave of Australian founders. This includes Mike Cannon-Brookes & Scott Farquhar, Niki Scevak, Rachael Neumann, Rayn Ong, Amanda Miller and many, many more awesome folks.


This support is channeled through our 12-week accelerator program, 2-month fellowship, 1:1 coaching and in-person events.


Since Startmate launched 9 years ago, we've helped 105+ companies including Bugcrowd, Upguard, Morse Micro, Workyard, Propeller, Flirtey, Edrolo, Happy Inspector and Work180. These companies have created over 1,400 jobs and are now worth more than $700 million.

We would like to help many more, so we're expanding our team.

We're looking for a Community Operations Manager with the skills and talent to help build and engage our community. The core goal of this role is to manage Startmate events, run the Fellowship, and own Startmate's voice.


Here is what the Community Operations Manager's job entails in detail:


Your mission

Startmate supercharges the most ambitious founders and operators. The Community Operations Manager's mission is to empower a community of 300+ founders, 100+ mentors and 40+ fellows and be the voice of Startmate. Your mission will be to get your hands dirty standing up intimate breakfasts all the way up to 1,000+ Demo Days events, taking the Fellowship to its next level to run a full program of 20+ fellows twice a year and own the outreach function at Startmate.


Outcomes you'll be driving


Events - leaning in to create Startmate's magic moments at various events you will be organising, including intimate breakfast events, monthly SM Family drinks, accelerator and fellowship interview days, and 4x 500+ people Demo Days
Fellowship - work with CEO to develop the fellowship program to 20-30 fellows twice a year, at 80+ NPS, 50% of fellows landing their dream job and finding and closing potential startups to hire our Fellows
Outreach - owning the voice of Startmate to make it a household name for startup ambition, maintain close relationships with ecosystem players, coordinating all marketing including the newsletter, updating the website and ensuring our external brand reflects everything we do at Startmate, owning social media and PR to help us reach new audiences

Ensuring Startmate is inclusive and doing its part in improving diversity in startups

What you excel at


Getting things done - ability to juggle a hundred balls without dropping a single one - organising events, coordinating vendors, managing event admin all the way to running a life-changing experience with the Fellowship program, and managing marketing and media at the same time
Communications and stakeholder management - ability to clearly communicate, resolve conflicts, negotiate partnerships, and maintain hundreds of relationships
Learn it all - thrive on feedback
Here are some of the things we love about working at Startmate


Daily contact with the best founders, mentors, operators and investors in Australia
Inclusive and caring team who help each other grow and develop as people and as professionals
Work from Sydney or Melbourne and travel to San Francisco to learn from the best startup talent in the world
A constant masterclass in startup operations and a behind the scenes view into the world of early-stage venture capital investing
The feeling of making the right connection or giving the right feedback to help a founder and fellow to unleash their talent and ideas on the world
Note: This role is based in either Sydney or Melbourne.
Apply to Startmate
About Startmate
Office address
251 Riley Street, Surry Hills, NSW, 2010
Company size
1-10 people
Founded in
2010